I don't expect such a thing from our Ministry of Culture.
So, to take and withdraw the rental license from the movie for 2 the day before the premiere is, you know, something. Precedent, however.
What was this film masterpiece from a fairly well-known company "Lionsgate" about?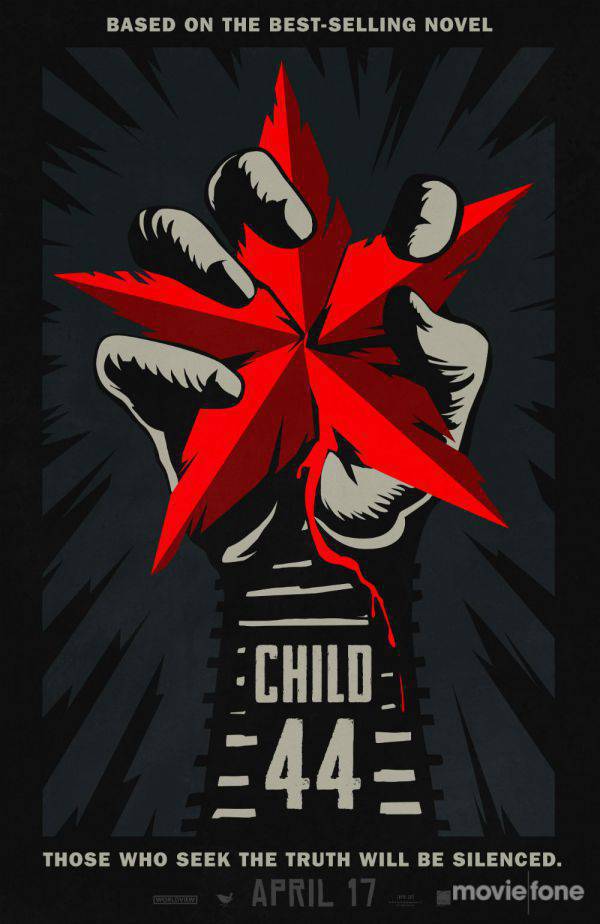 In the movie "44 Number" (Child 44) directed by Daniel Espinosa, the main action takes place in 1953. The main character - Lev Demidov (Tom Hardy) - a pupil of an orphanage who survived the 1933 famine of the year and, according to the film, hoisted the Victory Banner over the Reichstag, works for some organization called the NGB and cracks down on "enemies of the people." After his wife Raisa (Numi Rapas) gets on the list of such enemies, Demidova is sent to the city of Volsk and degraded to the position of a local policeman who is led by General Nesterov (Gary Oldman). In Volsk, Demidov goes on the trail of a maniac, on whose account the murder of 44 children along the railway tracks from Vladimir to Rostov-on-Don. Demidov is trying to find the killer, while his former NGB colleagues are hunting for Demidov himself.
I do not understand, overseas themes for the militants ended? Apparently, yes. Together with the screenwriters.
Many thanks to Comrade Medinsky for not seeing this Hollywood brew about us. For several reasons.
The first one is that we have enough domestic movie shots. Even, I would say, in abundance. Moreover, a normal film is actually difficult to find. But this is not a reason for Hollywood to start us to rivet films about the Soviet reality.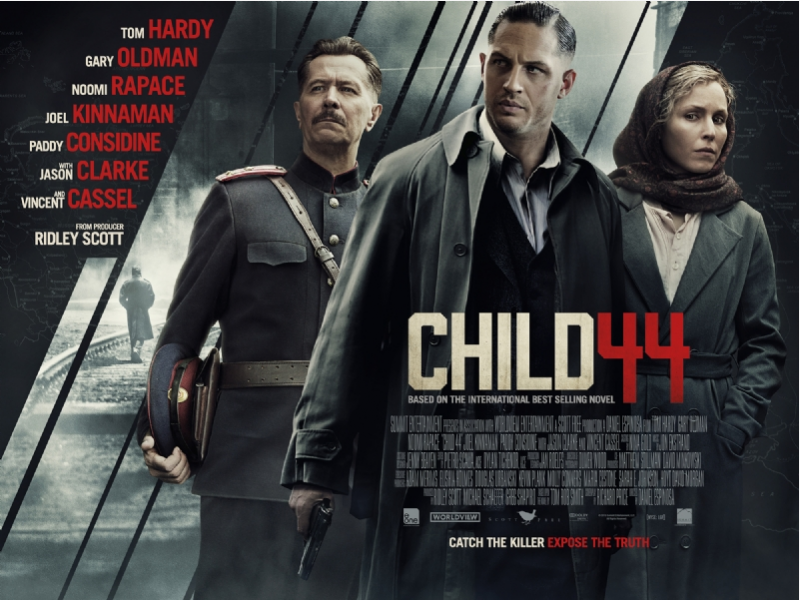 It seems reasonable to Russians that there are Mikhalkov and Zvyagintsev. And their masterpieces about the Russian and Soviet reality. True, there are rumors that sir Nikita decided to quit and do fast food, God forbid.
And we in general import substitution goes, if someone did not know. Therefore, corn with orthophosphoric acid seems to be "not to be free, and not to be paid for money."
No, guys from the Hollywood hills, you are in vain. You Kakuruzu themselves ... consume. And to us - not a foot. And then at that rate, decide to treat us with another masterpiece about how the Banner over the Reichstag was raised not by Leo Demidov, but by Leo Dummkopf from the US Marine Corps.
Do not gobble, times are not the same now. Kakuruza is not in fashion.
And the second reason. There is nothing to go where considerations are nothing. In Russia, do they not make films about how in the USA things were historically? To you in the rental did not go? Here let us pay in return. That is, from the beach along the eternal Russian route.
Let me quote Medina. Why not quote a smart man?
Such films as "44 Number" should not go to mass film distribution in our country, earning from our movie-goer, neither in the year of the 70 anniversary of the Victory, nor ever else.

The film shows not a country, but Mordor, with physically and morally inferior subhumans, a bloody mess in the frame of some orcs and ghouls — in this country the film takes place from 30 to 50 of the XX century.

This is how our country is shown - the one that just won the Great War, has escaped into the number of world leaders and is about to launch the first man into space.

It's not so much a particular movie. American filmmakers can express themselves as they please. Before that, in general, we have little to do. Fundamentally, we must finally put an end to a series of endless schizophrenic reflections about ourselves.
I do not know how anyone, but I personally like these words very much. It seems, dear patriots of Russia, our regiment arrived. Yes, and in such a key position, and even at such a time. As they would say on our pages a couple of years ago - good
news
.
So, yank, go back. Together with the film.
But there is another aspect about which I would like not to speak maliciously, but, on the contrary, express concern.
Who were the people who prepared the movie for hire? They sounded, made ads, wrote reviews, motivated to rent this klehlebovo?
At a minimum - it is non-professionals. They would cook teletubbies, no more. As a maximum - corrupt scoundrels, ready for the dollar from the American film company once again throw mud at our country. Our, I stress.
Such filmmakers should be in an amicable way, in the style of Khrushchev - a passport in the mouth and in two weeks from the country without the right of return. According to the article "anti-Russian subversive activities." With the confiscation of everything "honestly" earned by overworking for the benefit of our culture. That would be a budget benefit ...
Apparently, in the culture, we are still full of stitches, if the minister gets in the way of some kind of creative work. But glad that gets up.
Well, the beginning of Comrade Medina very impressed. May God grant him health and continued success in work.
And Hollywood about Russia, let him not make more films. Themselves must cope.