Today, April 15 2015, the Belarusian Air Force received the first combat training Yak-130. The plane is located at the airport of the city of Lida. It is reported by the Belarusian defense ministry:
On April 15, the first combat training aircraft Yak-130 arrived at Lida airfield, which will go into service with the Air Force and air defense forces. The supply of these aircraft will expand the possibilities for preparing the flight personnel for operation up to promising fifth-generation aircraft.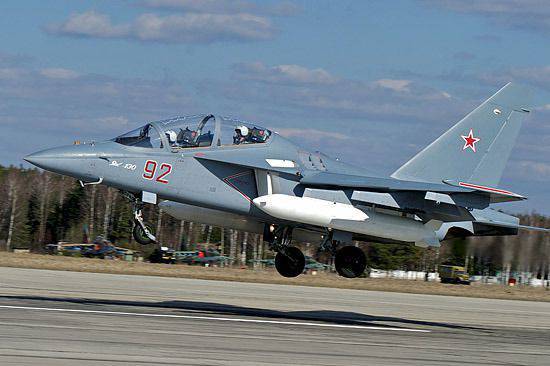 The delivery of the Yak-130 aircraft (and the total number of Yak-130 aircraft, which should be commissioned in Belarus in the near future, will be four) is carried out within the framework of an agreement between Moscow and Minsk on military-technical cooperation.
Training of Belarusian pilots and maintenance is carried out in the Russian training center - in the city of Zhukovsky.
Belarusian Information Agency
BelTA
reports that the Yak-130 arrived in Belarus unassembled on board the IL-76. Its assembly involved Russian experts.