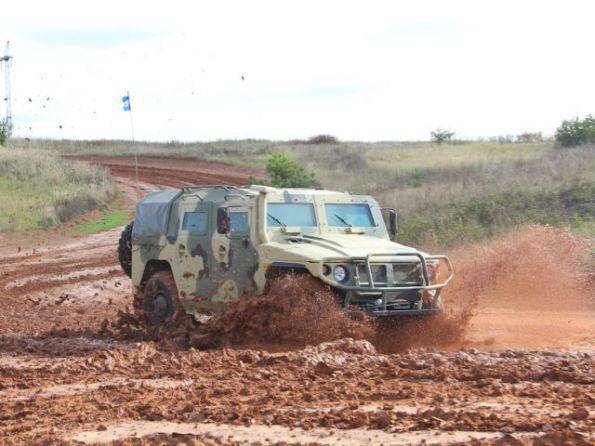 On the proving ground of the city of Arzamas passed the test tests of the updated armored SUV "Tiger A6", developed by specialists of the Arzamas engineering plant.
All-wheel-drive off-road "Tigr" is the largest and most powerful car of this class, produced in Russia. The advanced A6 model is a fusion of the latest technologies adapted to the Russian conditions of use - a powerful SUV will not be scared even by the winter streets of major cities, "cleaned" by road technology, not to mention the rural roads and other extreme conditions.
Tiger A6 differs from the basic version with improved ballistic protection, additional armor and a reinforced bottom, which made the car heavier. The novelty is intended for use in special units of the Ministry of Defense and the Ministry of Internal Affairs of the Russian Federation. According to the preliminary information, in the 6 year the state order will amount to 2012 units. Each car is estimated at 40 thousand dollars, it is three times less than the declared value of the main competitor of the "Tiger" - the Italian "Lynx".