For several months, a German journalist and documentalist Ulrich Heiden has been conducting his own investigation into the causes of the tragedy that took place in Odessa on May 2 in Odessa. In an interview with the publication
"Moscow Komsomol"
Hayden talks about why, and almost a year after the Odessa drama, the Ukrainian authorities are silent about its true causes. Hayden took dozens of interviews with eyewitnesses and direct participants in the drama in Odessa.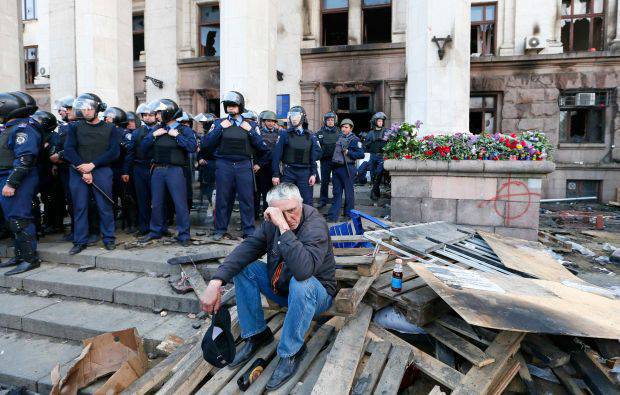 The German documentalist draws conclusions solely on the basis of the information that he was able to draw as a result of conversations with people who had something to do with what was happening in the city by the sea on 2 last May.
Hayden reports that the first incendiary bottles flew right outside. And it was these bottles that served as the main cause of the fire that broke out in the House of Trade Unions. People cut off from the exit by fire began to make attempts to get out through the windows, but at that moment they were shot at. A German journalist reports that at some point people armed with axes, bats and knives burst into the building. They killed those who were still alive.
Hayden says that people in Odessa were victims not only of radicals, but also total silence in the Western press. Until now, the Western world does not know what really happened in Odessa, operating only with the official Ukrainian "version", according to which anti-Maidan activists "set fire to themselves, hiding in the House of Trade Unions."
Ulrich Heiden made a film
Lauffeuer
whose name can be translated as "quick fire". The film includes interviews, footage of the tragedy itself, the analyst of those events.