Chairman of the US-India Defense Cooperation, US Deputy Secretary of Defense Frank Kendall stated that the US government approved the sale of India's electromagnetic catapult (Electromagnetic Aircraft Launch System - EMALS), developed by General Atomics, as well as other key military technologies.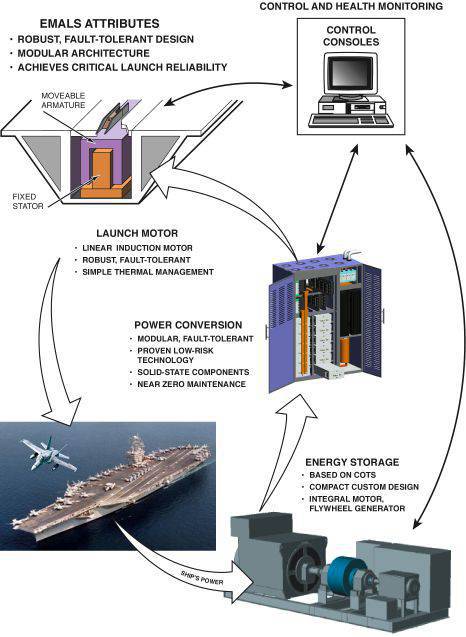 "I look with optimism at the cooperation with India to create an aircraft carrier. They (Indians) want to buy an electromagnetic catapult, and I don't see any obstacles in it, "he said.
"Military Parity"
.
Indian authorities are going to purchase military technology from the USA to improve the efficiency of their prospective aircraft carriers.
In addition, General Atomics offered a Brazilian Navy catapult.
The export of this system will reduce the cost of installing it on the newest aircraft carrier Gerald R. Ford, which is being built for the US Navy at the shipyard of Huntington Ingalls Industries Inc. The use of an electromagnetic catapult allows you to accelerate the launch of aircraft from an aircraft carrier, providing less fatigue effect on its deck.
It is planned that in the coming months, the parties will hold a joint meeting on this program with the participation of EMALS Executive Director Rear Admiral Thomas Moore and his Indian colleague Surendra Adjuy.