Russian troops will receive a new artillery installation "Msta-S"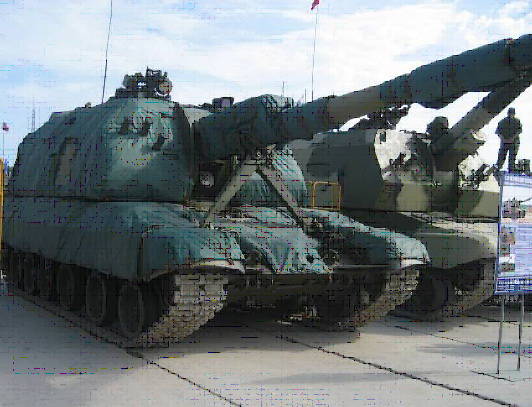 Next year, the Ground Forces should receive a new 152-mm self-propelled artillery unit (ACS) Msta-S with a barrel length of fifty-two calibers.
The new ACS has an increased barrel length, which increases its firing range to forty-one kilometers. And this is a record for the Russian barreled artillery.
Until recently, the range of the high-explosive fragmentation projectile was almost 25 kilometers, and the projectile with a gas generator was 29. American and Western European SAU samples easily hit targets at distances up to 40 kilometers.
In this regard, the head of the Russian General Staff, Army General Nikolai Makarov, said that if the domestic industry does not develop new self-propelled guns, the Ministry of Defense will be purchasing French Caesar howitzers. And the manufacturer did not wait.
The manufacturer of the self-propelled gun Msta-S, OJSC Ural Transport Engineering Plant (Uraltransmash), even mastered new technologies for producing trunks in order to create an elongated version of the barrel, since increasing the length of the part makes it difficult to comply with the specified accuracy.
Today OJSC Uraltransmash is the only Russian enterprise producing self-propelled artillery installations. This technique is widely known both in Russia and abroad.
"Msta-S", 152-mm highly mobile armored self-propelled artillery 2С19, designed to engage openly located and protected targets. Today, the Msta-S SAU is not inferior to the world's best models of this type of weapon, and in some ways surpasses them.
Ctrl Enter
Noticed a mistake Highlight text and press. Ctrl + Enter