The information was confirmed that the workers employed at the construction of the Vostochny cosmodrome went on a hunger strike. This information began to arrive the day before, but representatives of Dalspetsstroy stated that no one declared a hunger strike. Today it turned out that Dalspetsstroy was, to put it mildly, not informed about the hunger strike ...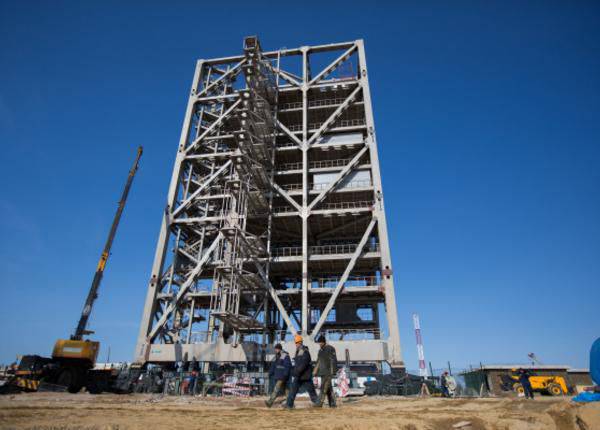 The words of one of the workers on hunger strike results edition
Kommersant
:
26 people are starving and order 100 on strike. We understand that this is not good, but we already have everything!
It turns out that when allocating colossal funds from the federal budget, the workers for months do not receive the money they earn. About 300 employees have not been paid since the beginning of 2015 of the year. The total debt owed to workers exceeded 14 million rubles. Deputy Prime Minister Dmitry Rogozin, who oversees the program to build a new cosmodrome in the Amur Region, promised to sort out this blatant situation. On his Twitter microblog, Rogozin made the following entry:
The head of Spetsstroy of Russia, A.Volosov, flew to the cosmodrome to remove the problem with salaries and negligent subcontractors.
The backlog of the construction schedule in a number of sectors of the object has reached 100 days, and therefore the programs of the first starts from Vostochny are in limbo.