There are politicians, amateurs, politicians, tyrants, and sometimes ... Petro Poroshenko. The today's publication of Poroshenko's photos on his personal page in
Facebook
It gives another reason to doubt that at the head of Ukraine there is at least some adequate person. On the social network, the president of Ukraine published his photos with camouflage over a civil suit with a cynical Bandera patch.
Petro Poroshenko is clearly pleased with the frame, as evidenced by the raised thumb. The head of the Ukrainian state provided his photos with a comment of this nature:
As long as we know how to make fun of ourselves, we are invincible!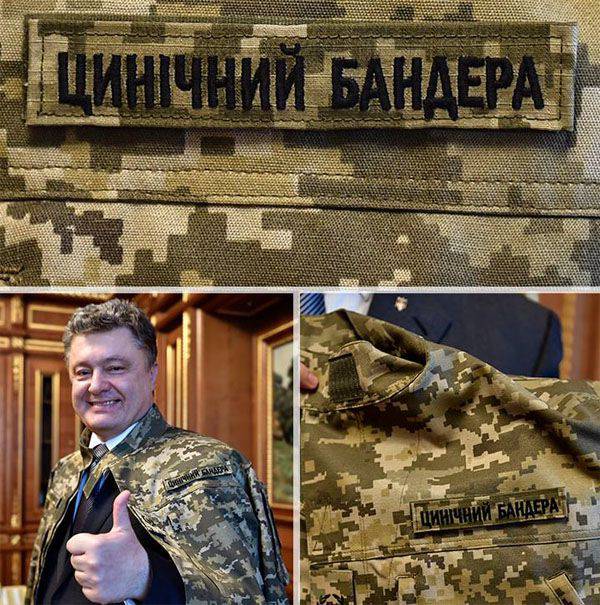 Following the logic chosen by Poroshenko, during the continuation of the photo shoot, the ukropresident may appear against the background of the flag with the swastika and the slogan of glorifying Hitler, calling it all a "joke". Apparently, Poroshenko's "joke" was appreciated by people whose ancestors during the years of the Great Patriotic War (and even after it, too) were tortured by Nazi henchmen, commanded by the very one whose name flaunts the smiling Poroshenko's camouflage.