American military equipment, returning from the Baltic States, drove 3-2 flows into the territory of the Czech Republic yesterday, where it immediately suffered a loss: one of the Stryker machines failed, reports the channel
RT
with reference to the Prague Novinky resource.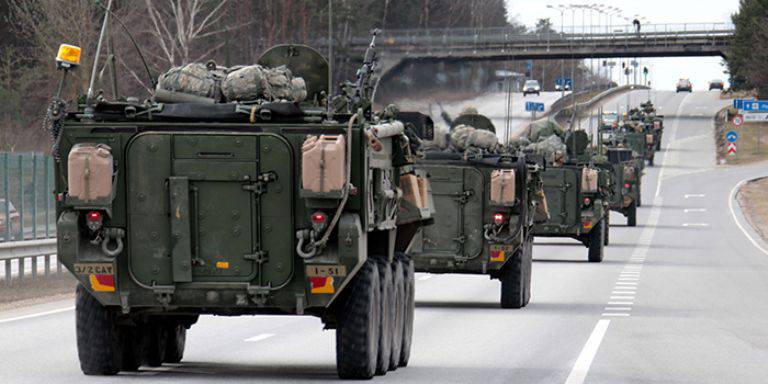 "The US military convoy after the exercises in the Baltic countries traveled through the territory of Poland, and on Sunday entered the Czech Republic in three streams," the article says. - Here, one of the columns was forced to suddenly stop, as the Stryker armored vehicle failed. It was not possible to repair it on site, and the column moved on, and the broken Stryker would later be delivered on a cable to Vyshkov, where the Americans are planning to spend the night ".
The columns of 118 armored vehicles, mainly wheeled Stryker, and 520 of the US military. From the Czech Republic, the convoy will head for the German city of Vilsek, the location of US troops. On the way, a stop is scheduled in Plzeене, Czech Republic, where wreaths will be laid at the monuments to the Americans who died during the liberation of Czechoslovakia from the Nazis.