Two munitions factories are on the verge of bankruptcy due to the situation in the industry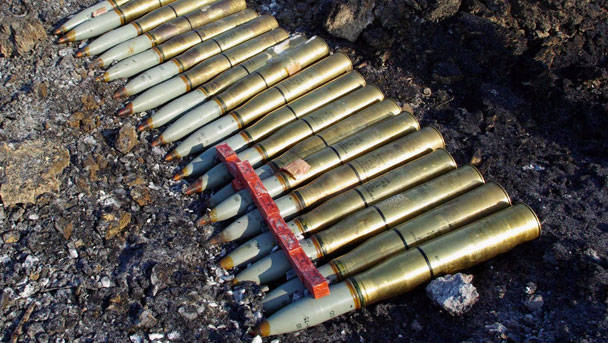 Governor Mikhail Yurevich believes that enterprises for the production of ammunition must be closed or reprofiled. "We have four problem factories in the region, two of which produce ammunition: this is Signal and Plastmass. They are practically bankrupt, "he said at a meeting in Yekaterinburg on the execution of the state defense order and the development of the defense-industrial complex under the chairmanship of First Deputy Defense Minister Alexander Sukhorukov.
According to the head of the Chelyabinsk region, ammunition factories found themselves in a difficult situation for objective reasons: "The military doctrines of Russia and other countries have changed. Previously, the war was positional and required a large number of ammunition. Now such enterprises need to be closed or reprofiled. They can be production sites. "
He also noted that, in general, the situation at the regional defense industry enterprises is stable, the most stable situation is observed at plants that have long-term contracts for state defense orders. Among them, Yurevich called the Ural Automobile Plant, the enterprises of Rosatom State Corporation and the Federal Agency Roscosmos: "For these enterprises, there is an annual increase in the volume of orders, this year by 15 percent." In addition, the head of the region stressed the need to solve the problem of using reserve mobilization capacity: "We need to reconsider our attitude to these resources, as they are idle and require high maintenance costs."
Earlier, the head of the Association of Defense Enterprises of the Chelyabinsk Region, Vyacheslav Shestopalov, declared that there was a crisis situation at the munitions factories of the Chelyabinsk Region due to the lack of state defense order.
Ctrl Enter
Noticed a mistake Highlight text and press. Ctrl + Enter