The official US intelligence report on the Boeing shot down over Ukraine remained unchanged from July 22, 2014, i.e. from the day the initial incident report was published. However, the sources of the Consortiumnews publication in the intelligence community of the country claim that during this time the US intelligence services received a lot of important new information, and their silence indicates that the Ukrainian army was responsible for the death of the passenger liner. This newspaper reports
Look
with reference to the RIA "
News
».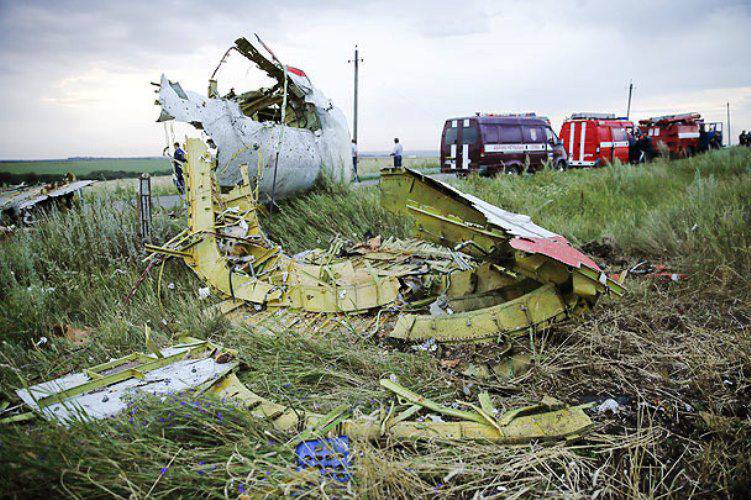 "As you understand, I can't go into details, but I can share that the consensus of the US intelligence community undoubtedly supports the conclusions of the July report from 22," said national intelligence spokeswoman Kathleen Butler.
"But when the propaganda effect faded away, the Obama administration simply stopped talking about the tragedy," the newspaper notes.
The author of the article emphasizes that "Washington had time to analyze data from satellites and other electronic surveillance sources, including telephone communications," but the US government did not revise its hasty initial findings.
"This strange behavior only increases the suspicion that the US government has information that contradicts their initial hasty conclusions, but high-ranking officials do not want to make changes to the report because it will put them in an awkward position," writes the publication.
Sources "Consortiumnews" confirm that intelligence agencies have analyzed a large amount of information. "At the same time, intelligence officers," the publication sums up, "who have the most expensive and advanced intelligence system in the world, have not yet updated the data of the initial report on this tragedy."
The newspaper reminds that experts from the Netherlands continue to investigate the circumstances of the crash. According to the statement of the Dutch Prime Minister Mark Rutte, the results of the investigation will be published in the 2 second half of 2015.