The American and Iraqi military destroyed archaeological sites in Iraq, former State Department official Peter van Buren said in his article for Reuters. About this with reference to RIA "
News
»Newspaper reports
Look
.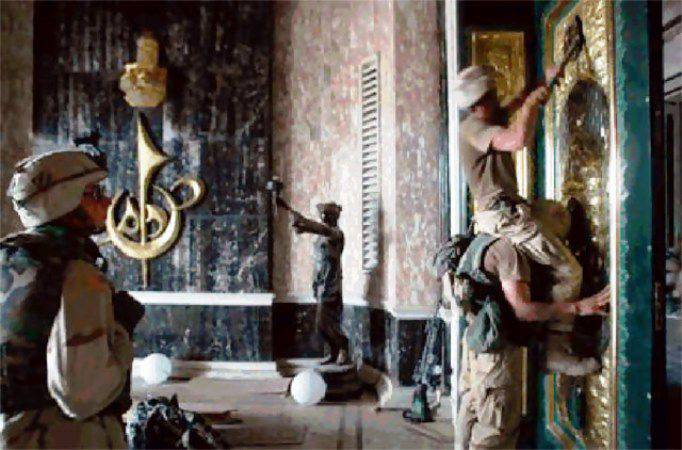 In April, the 2009 th diplomat was at the American Hammer base near Baghdad.
As Buren writes, "not far from the base on the hills were located the remains of ancient villages, where the walls of ancient houses could be seen and the skulls of people were found." Americans loved to ride jeeps near these places, and then began to use the hills "as targets for artillery guns."
When the diplomat began to resent this fact, one of the servicemen answered him: "If these houses are old and already destroyed, why is it so important that we shoot at them?".
Then the area was transferred to the control of the Iraqis, who also contributed to the destruction of priceless ancient monuments.
Buren told about another case. During the invasion of Iraq in 2003, US Marines created a helipad on the ruins of Babylon. They reinforced sandbags with remnants of ancient buildings, beat bricks and pottery with cuneiform text. There was also a camp for prisoners.
Now the baton of destruction of monuments picked up the militants of the IG. According to media reports, they destroy "the ruins of the ancient Assyrian cities of Nimrud and Dur-Sharrukin."