The Ukrainian authorities do not change their principles, continuing to blame Russia for all the troubles on the territory of the country. So recently, the head of the Security Service of Ukraine Valentin Nalyvaichenko said that the "Financial Maidan" - a peaceful protest rally that the authorities dispersed in a matter of minutes, was planned by the special services of the Russian Federation.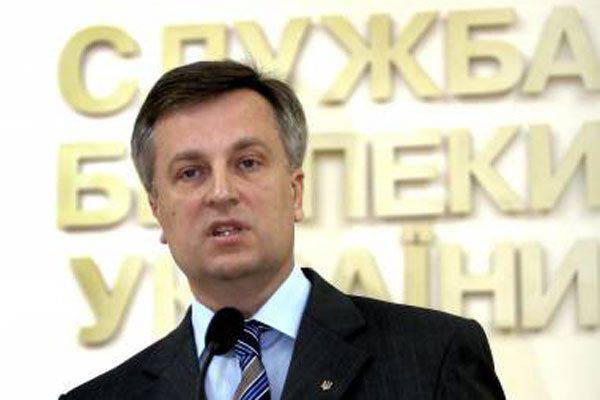 "The special services of the Russian Federation use their extensive intelligence network in banking organizations of Ukraine. In addition, banking institutions act in collusion with them, which, by decision of the National Bank or the State Financial Monitoring Service or other regulatory agencies of our state, are removed from the market. In essence, they are driven away from money laundering schemes, from stealing money. And they hire provocateurs as revenge, "he said.
The Ukrainian authorities stubbornly refuse to believe that at the moment millions of Ukrainians are on the verge of despair, and continue to feed the people with promises and are looking for those guilty on the side.
"Russia has blocked all financial relations for us. In the face of aggression, what is happening in the financial market is panic. This is another part of the hybrid war. This is also provoked, and Russia is interested in this, "said Prime Minister of Ukraine Arseniy Yatsenyuk.
However, as noted
"Vesti"
, "The reason for the financial collapse is the year of inept policy of the authorities and the head of the National Bank Valeria Gontareva personally." At the same time, one should not expect that the current leadership of the country recognizes its own incompetence: either Russia or the supporters of the former regime will again be guilty.