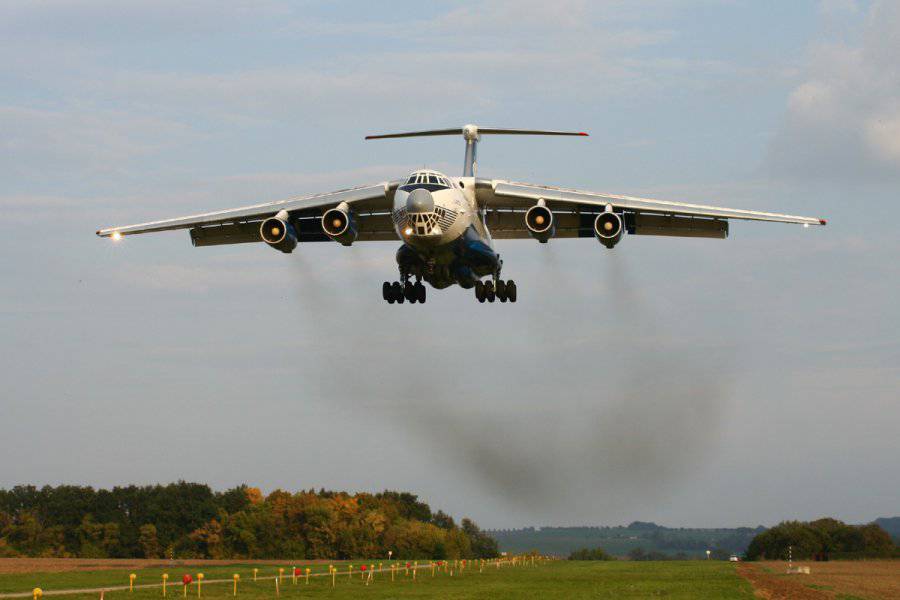 13 September 2011, Aviation Explorer - Libyan IL-76 aircraft landed at Chisinau airport on Monday evening, Gazeta.ru reports. This was told by the PR manager of the airport Adriana Doruk, the plane flew over the "party of the property of the Moldovan army with an expired date".
According to her, the aircraft asked for a landing "for security reasons." He arrived from Benghazi. On Tuesday morning, this board flew from Chisinau to the Moldavian city of Marculesti, where the former military airfield is located.
"The board asked permission to land at the Chisinau airport, citing security concerns. The plane was heading for Marculesti, but Markulesht airport is not certified for taking planes at night, so the aircraft was forced to ask permission to land in Chisinau, Doruk said. "This morning, the plane flew in the direction of Marculesti and landed at a local airport."
The press service of the Ministry of Foreign Affairs and European Integration of Moldova said that they did not know anything about this case. The Information and Security Service was advised to contact the Ministry of Defense of the country. "This plane landed with the official permission of the Moldovan authorities and in accordance with the signed contract between the Moldovan Ministry of Defense and a Latvian company with an office in the city of Riga. Under this contract, the 13 September aircraft will be loaded with a batch of property of the Moldovan National Army that has expired. The contract is completely legal, "- said the press service of the Ministry of Defense of Moldova.