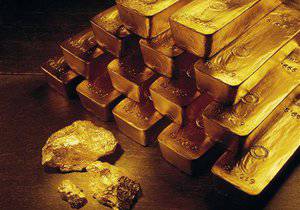 The former leader of the Libyan Jamahiriya resigned empty-handed from his post. The Reuters news agency reports that the leadership of the Transitional National Council missed 29 tons of gold worth about a billion dollars. According to officials, part of the precious metal was sold out in order to pay salaries to government workers, and part of it was forwarded to neighboring Niger.
For the colonel continues the hunt. Several special detachments are engaged in his search. "Good ones
news
- we surrounded the area in which Gaddafi is hiding. He is desperately trying to escape and leave the country. His capture is a matter of time, "said the official representative of the Libyan army, Anis Sharif.
However, despite the availability of information about where Gaddafi is hiding, for some reason he cannot be caught. Sirte - the hometown of the colonel - still holds defense. And from Bani Walid, with the elders of which the troops of the new authorities have been negotiating for a week, several dozen rockets have been fired on the positions of the besiegers, reports Russia-24 channel.