The hunt for Gaddafi continues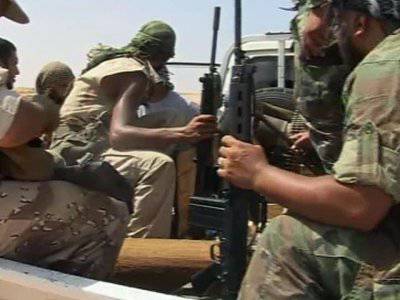 Libyan Transitional National Council sent a delegation to neighboring Niger. Her goal is to negotiate with the government of this country not to provide asylum to Gaddafi and his family, and also to return to Libya all the gold and money that the supporters of the colonel had brought there on the eve.
The Prime Minister of Niger has already confirmed that Gadhafi's associates have arrived in the country, but he himself is not there, reports Russia-24.
The hunt for the former leader of the Libyan Jamahiriya continues. In the Transitional Council they say that they know where Gaddafi is and that they will soon catch him. But the Western coalition, apparently, does not have this information.
"We have no information about where he is. And the goal of NATO is not Gaddafi. The operation in Libya has only one goal - to protect the civilian population from attacks. And the operation will continue until such a threat exists," - said on the eve of Prague, the Secretary General of the Alliance Anders Fogh Rasmussen.
Fighting with the supporters of the colonel continues: Sirte has not been taken, the soldiers of the new authorities also still have not entered the Bani Walid. Negotiations are still under way for the peaceful surrender of the city.
Ctrl Enter
Noticed a mistake Highlight text and press. Ctrl + Enter