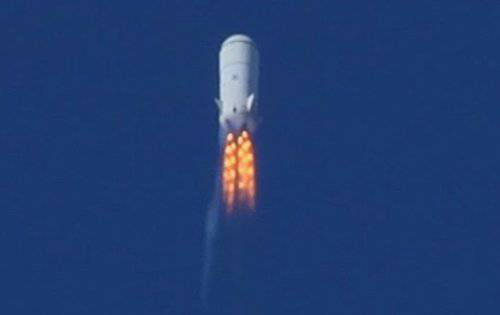 The New Shepard experimental suborbital spacecraft, developed by Blue Origin, headed by Jeff Bezos, went out of control and was lost during a test flight last week. The spacecraft crashed at an altitude of 13.7 kilometers and moving at a speed exceeding the speed of sound 1.2 times.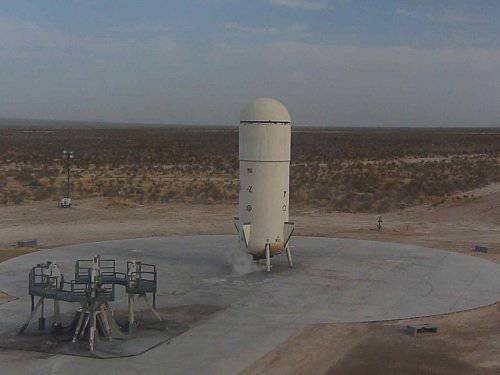 "The flight instability led to a change in the trajectory angle, which caused the safety system of the spacecraft to turn off its engines. This was a big blow to all of us, but we intend to firmly continue the work we started," writes Jeff Bezos, one of Founders of Amazon.com. - "We have already begun work on the creation of a new spacecraft of the next generation."
"The exact nature and cause of the failure is still unclear, but the remnants of the spacecraft can serve to identify these causes by the company's researchers," the Wall Street Journal reported. - "Parts and fragments of the spacecraft have already been assembled on the ground and are being analyzed by Blue Origin experts."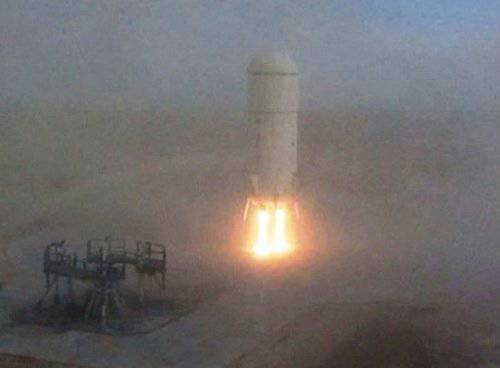 Blue Origin is one of the few aerospace firms that received funding from NASA to develop commercial spacecraft capable of carrying people. Blue Origin is working on the New Shepard suborbital spacecraft, which is a reusable capsule taking off and landing in an upright position. The New Shepard spacecraft is designed for use in space tourism and research flights. In the cabin of the ship can fit three people.
NASA's first contract with Blue Origin was worth 3.7 million dollars, within which the company had to develop and produce prototypes of a spacecraft capsule for the crew and an emergency rescue system. Earlier this year, Blue Origin received a new contract, the amount of 22 million dollars, in which it was required to create a reusable launcher for the developed spacecraft.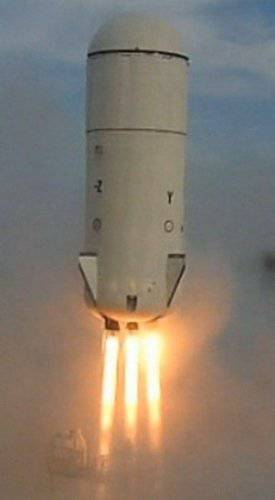 Taking into account all the above, it is unclear whether NASA has anything to do with the launch. Agency officials do not yet give any information over the phone and do not respond to emails.