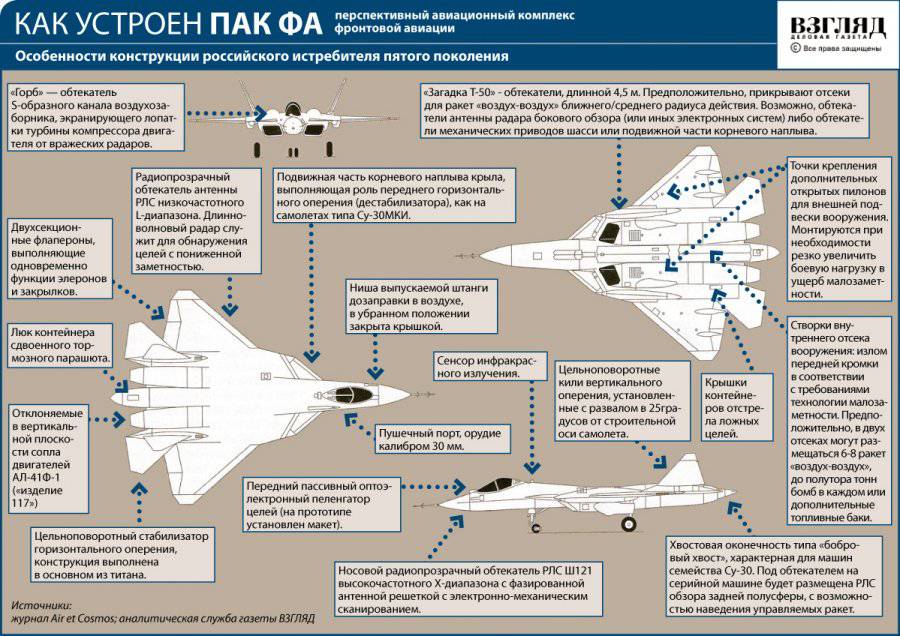 "The specialists practically completed the investigation of the incident at MAKS, when test pilot Sergei Bogdan was forced to stop taking off due to the abnormal operation of the right engine. In the coming days, testing of the aircraft will be completed, and it will continue to carry out the test program, "a source in the military-industrial complex, reports Interfax.
As the newspaper VIEW reported, on the last day of the MAKS-2011 air show in Zhukovsky near Moscow, the newest fifth-generation Russian fighter T-50 (PAK FA), which will be handed over to the Russian Air Force, for technical reasons, stopped the demonstration take-off from the airfield. During the acceleration of the fighter, a flash was visible on the lane, after which the aircraft stopped with a released parachute.
The reason for the cancellation of the takeoff of the fifth generation T-50 fighter at the MAKS-2011 aerospace show in Zhukovsky near Moscow was the deviations in the automation of the right engine of the aircraft, a spokesman for the United Aircraft Building Corporation (UAC) said.