The Ukrainian edition of TSN reported yesterday that "in the annexed Crimea, prices for the night" soared "several times." And the publication "Press of Ukraine" clarified that prices in the Crimea for some products increased 10 times.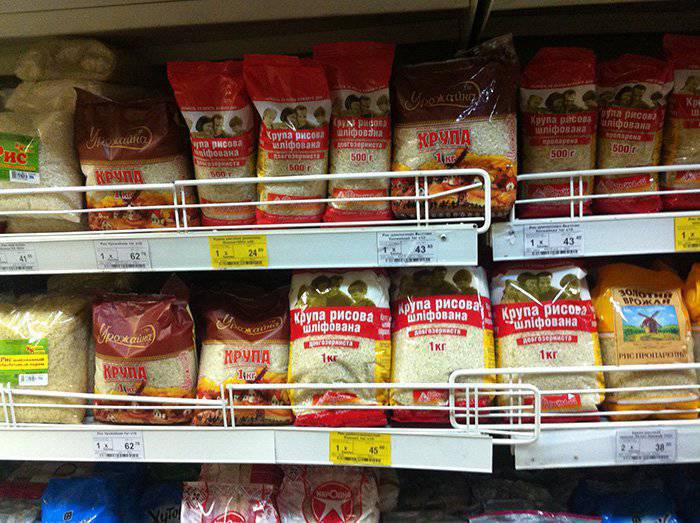 Blogger
marv
having read similar
the news
Ukrainian publications, I decided to personally check whether it really is, and went to the trading enterprises. He posted his report on what he saw in Crimean stores in LiveJournal.
The first store sells electronic appliances. "Here, a whole 1 couple buy a TV. Nightmare nightmare !!! This is of course all due to the ruble. Weekday, lunch, and people in the store are buying a TV! Does this also seem strange to you? "The author mocks.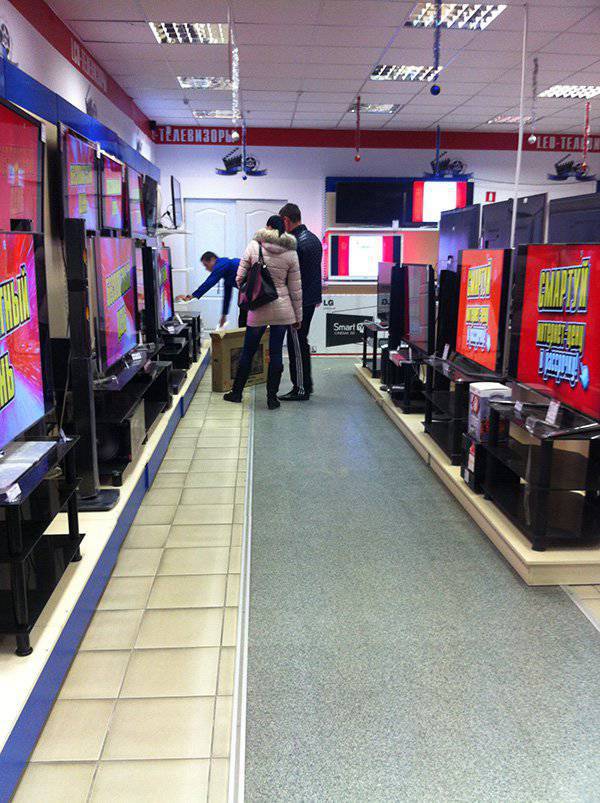 Despite the fact that their prices are still old, feverish demand is clearly not observed.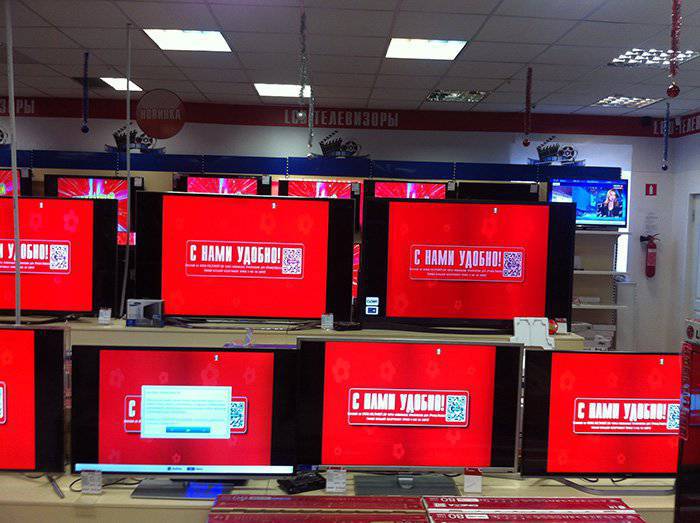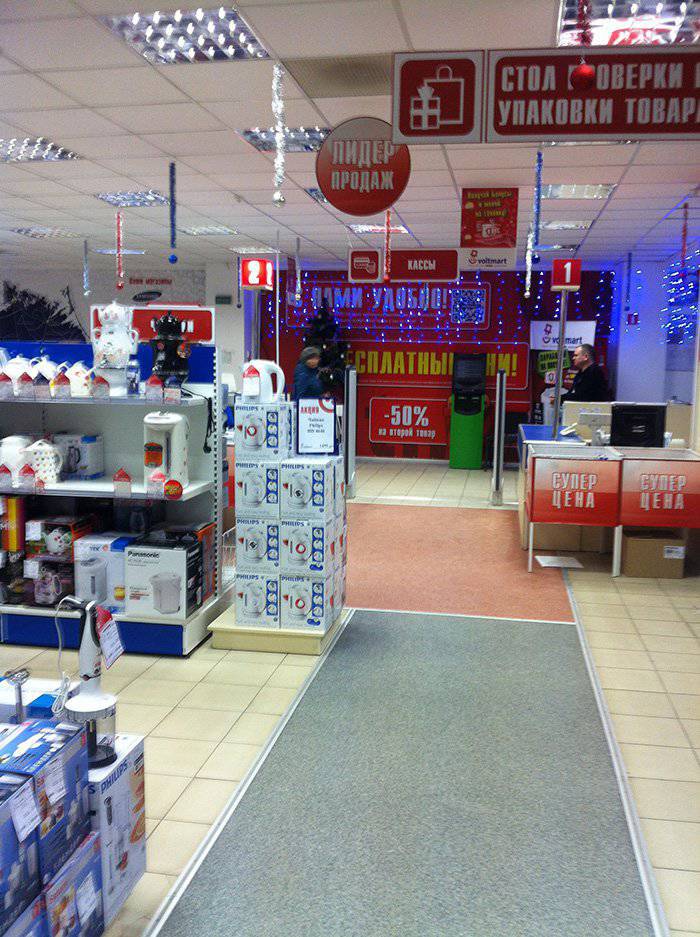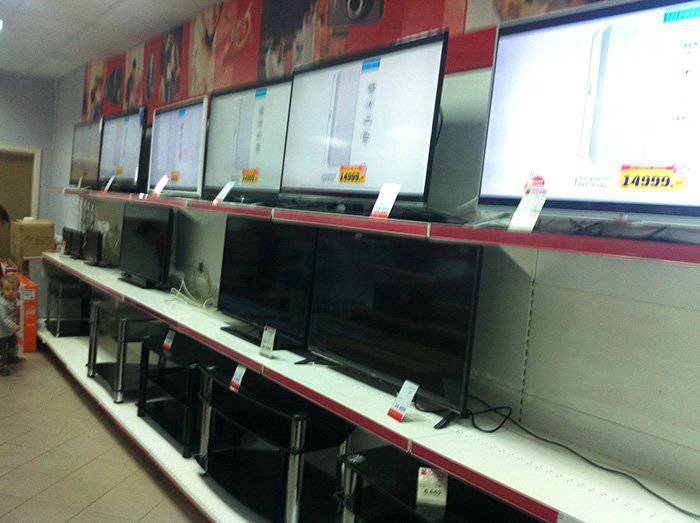 They were not allowed to take photographs in another electronics store, but they did not refuse to talk. We explained that the prices had indeed risen, and now the manager is engaged in printing out new price tags.
"I inquired about one of the LG TVs, I don't remember the model, but from smart TV + 3D + 47 inches. On the price tag - 83000р. He asked the seller what the new price would be. He told me to get ready to pay for 3-5 thousand rubles. more. On average, the price tags on televisions devoured just such a value, "the blogger writes. At the "several times" does not pull.
Next - a grocery store. "Before you (in the photo) the only crowd of people that I noticed. A rather big store. A woman in white - an employee of the store - helps the grandmothers pour something in there, "the author notes.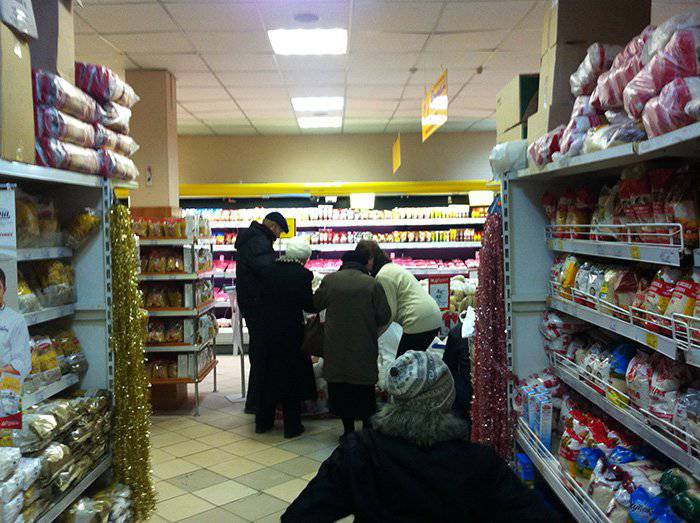 But the price of cereals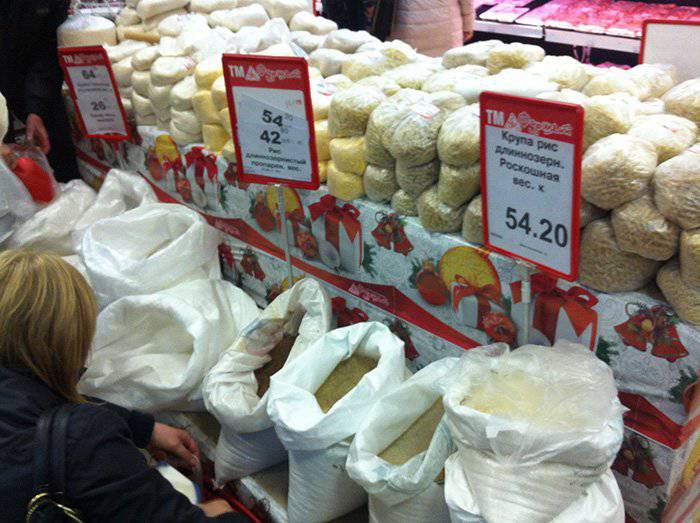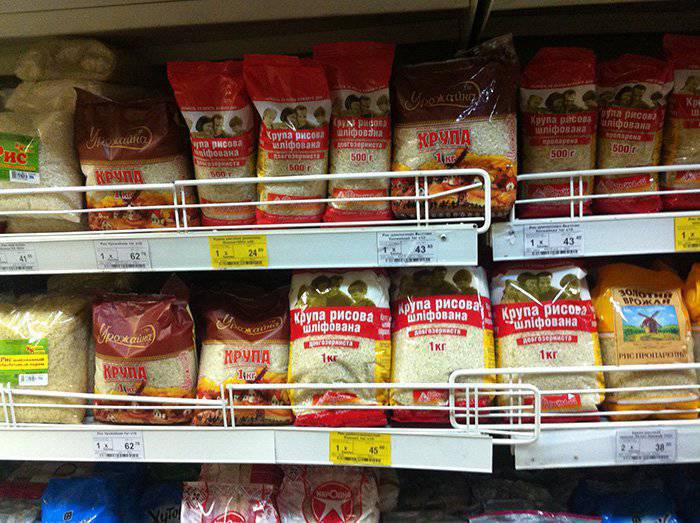 on macaroni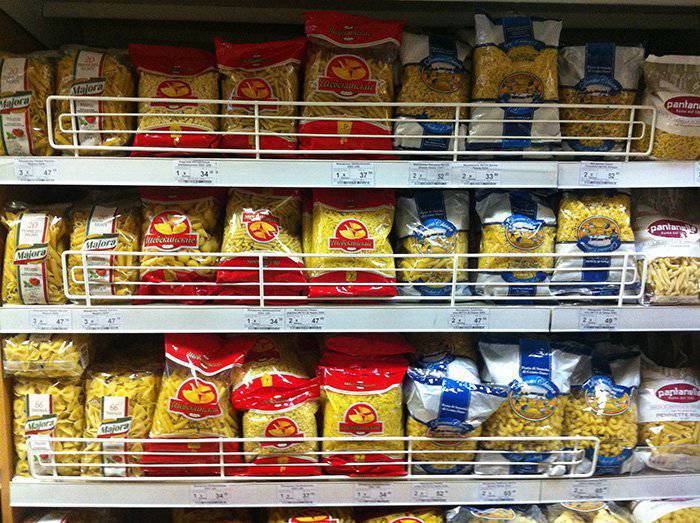 and champagne.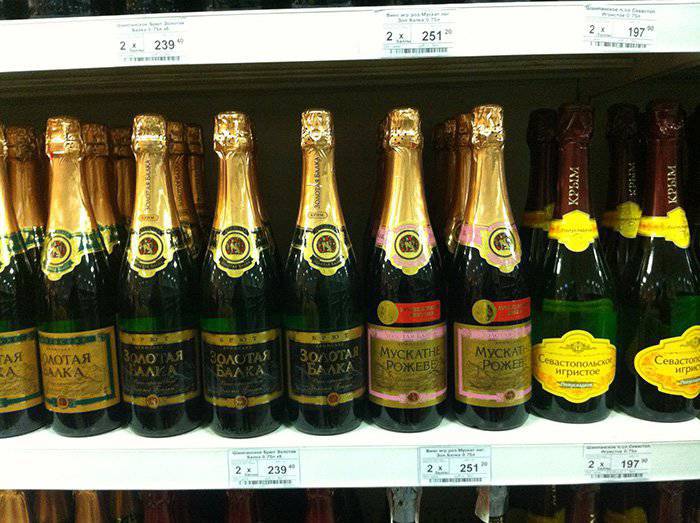 "Has it become more expensive? - Yes. Overnight several times? - "No", the author summarizes.