The United States laid on the USSR responsibility for World War II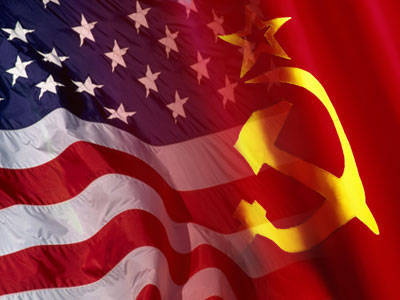 On the occasion of the 72 anniversary of the signing of the Molotov-Ribbentrop Pact, the US Embassy in Estonia issued a statement in which, along with Nazi Germany, it laid the responsibility for the start of World War II on the USSR. The document, published on the official website of the US diplomatic mission 23 of August, notes that by signing the non-aggression pact more than seventy years ago, Germany and the Soviet Union put Europe and the whole world on the path of inevitable war. The statement also says that the two totalitarian regimes made secret additional protocols to the Covenant, which divided Europe into relevant spheres of influence.
The US Embassy draws attention to the fact that Estonia has never forgotten the catastrophic consequences of this step, and now for twenty-seven years, including the dark years of occupation, a group of people has gathered in Tallinn Hirve Park to celebrate the signing of the above-mentioned documents. "Estonia is not the only country celebrating the anniversary of these fateful events. In 2009, the European Parliament decided to celebrate on this day the European Day of Remembrance for the victims of all totalitarian and authoritarian regimes, also sometimes called the Day of the Black Ribbon," informs the US diplomatic mission in Tallinn. This is reported by the Information Portal of the Russian community in Estonia Baltija.eu.
Ctrl Enter
Noticed a mistake Highlight text and press. Ctrl + Enter