New Polish Ambassador to Russia Katarzyna Pelczyńska Nalench gave an interview
RIA News
In which she told a lot of interesting things about the relationship between not only Poland with Russia, but also Poland with Ukraine. One of the questions to which Pelczyńska Nalench answered was about the visa-free regime and the scandal with the expulsion of Polish diplomats from Russia.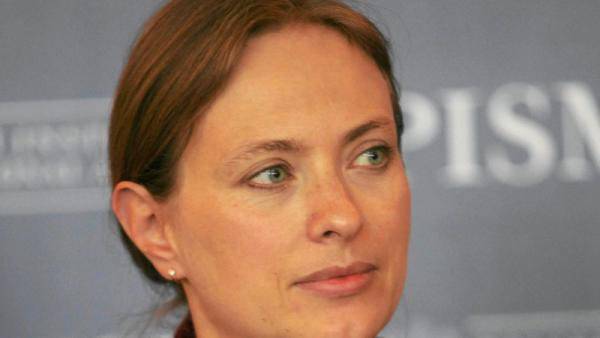 The Polish ambassador to Russia said that she did not consider the incident with Polish diplomats something particularly serious. According to her, such cases often occur in various countries of the world, and no sensation should be made from this.
Regarding the visa-free regime between Ukraine and Poland, Pelczyńska-Nalecz stated that Warsaw had decided to freeze the 100-km project of the Polish-Ukrainian border, through which citizens could carry out visa-free crossings. At the same time, the Polish ambassador noted that Warsaw decided to refuse to accept Ukrainian refugees on its territory. Pelczyńska-Nalech replied that she didn't see the need for resettlement of Ukrainian citizens to Poland because the situation in the central and western regions of Ukraine is quite calm, and therefore it is possible to stay in these areas for Ukrainian citizens.
At the same time, the Polish diplomat said that Poland extended the agreement with Russia on visa-free regime on the border with the Kaliningrad region. Residents of border Russian and Polish regions will be able to continue to easily cross the border as part of cross-border traffic.