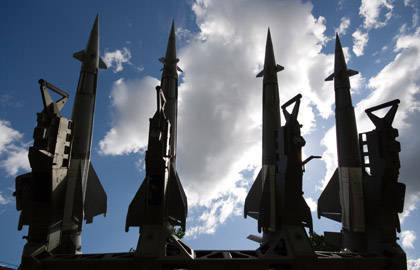 The state defense order-2011 scandal has been smoldering since the beginning of May, occasionally exploding with instructions from the president / prime minister and indignant interviews with the heads of enterprises of the military-industrial complex (MIC). In fact, there is nothing special about meeting deadlines and deliveries. And the reasons for this have not changed for many years:
Enterprises point to bureaucratic delays, due to which even contracts are concluded with a great delay, not to mention the transfer of money;
The problem is aggravated by the lack of state guarantees for loans to which MIC enterprises are forced to resort because of cash gaps that arise;
High level of corruption when placing orders;
The military complain about unreasonably high prices (of course, because they contain interest on loans and kickbacks) and the poor quality of the products;
Inconsistent actions of the president and the prime minister on setting deadlines for signing contracts.
But this year the situation was even more problematic than usual. In July, Yury Solomonov, General Designer of the Moscow Heat Engineering Institute (under the peaceful name, hides the Bulava developer), complained that no contracts had yet been concluded, "and this hasn't been the last 14 years. At the latest, we signed contracts for the current year at the end of April - mid-May. And then it led to convulsive-convulsive actions of the industry. "
The system, which at the very least worked in recent years, suddenly failed for a reason - it did not cope with sharply increased volumes of money and supplies. Plus, a new face appeared in the well-established pattern of cooperation and informal relations between officials and directors of enterprises - the new deputy minister of defense in charge of the financial unit, Tatyana Shevtsova. Defense Minister Anatoly Serdyukov clearly took the former subordinate to deal with the question that weapons experts have been asking for the last five years: after all, why are the volumes of supplies growing obviously disproportionate to the amount of money allocated?
Since 2005, the state defense order has grown more than once in 3 (in billions of rubles)