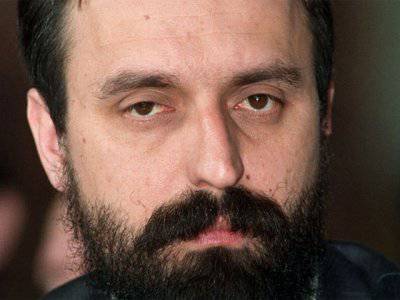 Goran Hadzic again appeared before the tribunal for the former Yugoslavia (ICTY) in The Hague. The former president of the self-proclaimed Republic of Serbian Krajina, which no longer exists, refused to plead guilty to the incriminated crimes. "Not guilty, Your Honor," Hadzic replied to Judge Guy Delvois.
At the first appearance in July 25 courtroom, Hadzic refused to answer the question about his guilt, using the right to postpone the process for up to 30 days. Now, according to the rules of the ICTY, direct preparation for the trial of the former leader of the Croatian Serbs will begin.
Hadzic, arrested on July 20 in Serbia, was the last of the war criminals whose extradition was sought by the ICTY. In July, 2004, the tribunal brought charges against Hadzic in violation of the laws and customs of war and crimes against humanity, allegedly committed from August 1991 to June 1992 in Croatia.
The charges are charged on 14 counts, including: harassment, torture, murder, forced displacement, ill-treatment of prisoners of war, unjustified destruction of property and other crimes against the Croatian and other non-Serb population.
One of the key points in the accusation against Hadzic is the execution of 264 Croatian prisoners of war in November 1991 on the Ovcara farm near the city of Vukovar.
Hadzic 7 years hiding from international justice. On July 20, he was arrested near the village of Krushedol in the region of Fruska Gora in Serbia, and on July 22 was extradited to The Hague, ITAR-TASS recalls.
In all the years, trials against eight Kosovo Albanians, seven Bosnian Muslims, 33 Croats and 92 Serbs were held at the Hague Tribunal. Serbs were always given the maximum time, and, for example, the commander of the Bosnian Muslim army, Rasim Delić, was sentenced to only three years, despite the fact that he and the Serbs and Croats got the nickname Bosnian butcher. Fully acquitted and Naser Oric, a former Bosnian commander, who was operating in Srebnienica and the surrounding area before the arrival of General Mladić. Serbian general was issued by the ICTY a few months before Hadzic.