The agreement signed between Russia and Abkhazia could not be left without comments by the "partners". Commented on the signing of the document by Vladimir Putin and Raul Khadzhimba not only in Tbilisi, but also in the EU and the USA. The head of the Georgian Foreign Ministry, Tamara Beruchashvili, called the treaty illegal and called on the West to evaluate the signing. Reports about it
Interfax
.
It did not take long for the West to evaluate the treaty between Russia and Abkhazia. The first person to respond to the signing was a gentleman who has nothing to do with either Russia or Abkhazia or Georgia. This is NATO Secretary General Stoltenberg. According to him, NATO supports the territorial integrity of Georgia, and therefore the alliance is ready to "cooperate more closely with Georgia." At the same time, Stoltenberg said nothing about the fact that it was precisely close cooperation with Georgia of Western militarist organizations that led to the fact that this state lost its integrity - due to the policy of the politician who now cannot return to his homeland Georgian prosecution in his respect.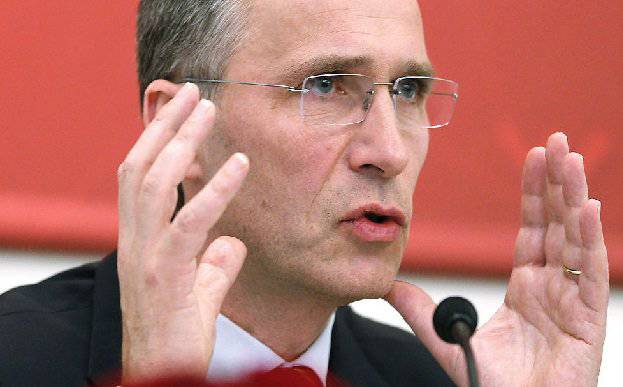 Go further in their comments the United States. The White House said the United States "does not recognize the agreement between Russia and Abkhazia." Did Russia and Abkhazia ask Washington to recognize this treaty? And what is this strange "tradition" in general - to recognize or not to recognize treaties between two states by third parties? The delusions of grandeur clearly do not give rest to the States ...
The treaty itself spelled out mechanisms for enhancing trade and economic ties between Russia and Abkhazia and the security issues of an independent state. Judging by the criticism of the treaty, security in the Caucasus is clearly not part of Western plans.