The ruble against the currency basket continues to grow 7-th consecutive day against the background of the tax period and the stabilization of oil prices to $ 80 per barrel, reports
RIA News
.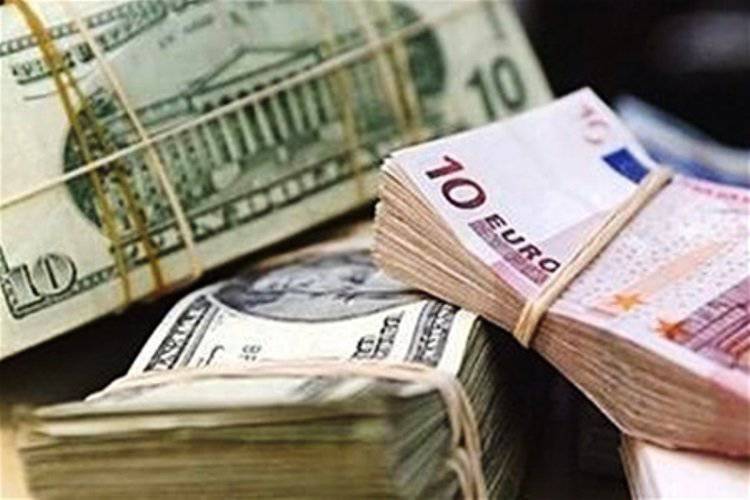 From the data of the Moscow Exchange follows: "the dollar rate by calculations" tomorrow "to 10.40 Moscow time declined to the previous closing by 15 kopecks and was equal to 44,85 rubles, the euro exchange rate to 25 kopecks, to 55,71 rubles, follows from the Moscow Exchange data. The cost of the dual currency basket (0,55 dollar and 0,45 euro) at the same time decreased by 20 kopeks compared to the level of the previous close and was equal to 49,72 ruble. "
Vladimir Evstifeev from Zenit Bank believes that "tax payments provoke a shortage of ruble liquidity, which forces market participants to get rid of previously formed foreign exchange reserves."
"It is necessary to pay to the NDPI budget and excise taxes on the order of 330 billion rubles," said Aleksey Yegorov, a representative of Promsvyazbank.
"Large tax payments reinforce both sales of export earnings and finally bring down the speculative mood to weaken the ruble. Rates in the local money market are growing, forcing investors to sell currency, both as part of profit taking and amid demand for ruble liquidity, "he said.
"The potential for further strengthening of the ruble is limited, as oil quotes cannot yet be fixed above 80 dollars per barrel. Tax payments until Wednesday should support the Russian currency. In the second half of the week, the outcome of the OPEC meeting will be decisive. If it is decided to reduce the quota for oil production, the dollar may fall in the range of 43,6-44 ruble. If the quota remains at the same level, the ruble will remain close to current values, "explained Evstifeev.
"On Tuesday, the planned transfers of mineral extraction tax to the budget, under this expectation of the dollar and the euro and reduced," - said the representative of the company "Alpari".
"However, since Brent crude on Monday turned out to be lower than 80 dollars per barrel, ruble growth will be limited. Market participants are waiting for the OPEC meeting to be held on November 27. If oil resumes its fall, the ruble exchange rates will return to the marks - 45,70 for dollar and 56,70 for euro, "concluded Antonov.