After the coalition agreement was signed by the five Ukrainian parliamentary parties, the main goals were set. It turned out that the main goal of the coalition is not at all the restoration of the Ukrainian economy, the end of the war in the Donbass, but the entry of Ukraine into the North Atlantic military bloc.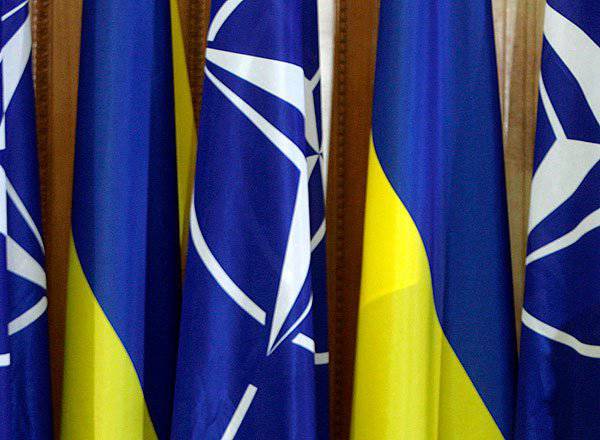 The newly elected deputy of the Verkhovna Rada, Yegor Sobolev, on his Facebook page, announced that the decision to take a course on joining NATO was made by representatives of the formed coalition. At the same time, a survey conducted by the Ukrainian statistics services shows that about 45% of Ukrainians oppose the country's entry into the North Atlantic Alliance. For the introduction, according to the latest data, about 51% of Ukrainians speak.
It turns out that the decision to take a course on joining NATO, the newly elected ukrodepututy, follow the path of a frank and final split of the country.
The Ukrainian citizens themselves commented on the statements of the deputy Sobolev as follows:
This statement is similar to the statement of Khrushchev that the current generation of citizens will live under communism.
Another sarcastic comment by a reader of the Ukrainian news agency
UNIAN
:
There is an option to join NATO in spite of everything. 1) We promote the idea of ​​joining Poland or Romania. 2) We organize a referendum. 3) We join, and we are already in NATE.