An infantry fighting vehicle based on an average unified platform called the Kurganets-25 will be the first Russian infantry fighting vehicle, in which the crew will be separated from the module with ammunition and armament, reports
"Messenger of Mordovia"
.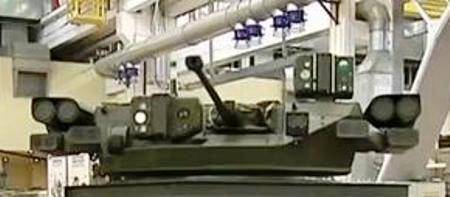 This machine will be equipped with an 30-mm 2-42 automatic cannon. Earlier it was reported that a new nomenclature of projectiles will be created for the ammunition, among which there will be "smart" ones with the possibility of undermining at the necessary point, which will allow destroying the enemy's living force with high efficiency.
In addition, the gun will be paired with an 7.62-mm PKT machine gun with ammunition for 2000 cartridges. The BMP will also equip the Kornet ATGM with a range of 8000-10000 m.
All this will be controlled by a modern fire control system with the ability to automatically search for targets in different spectral ranges in active and passive mode. Camouflaged targets will help detect the optical locator.
It is possible that in the future 25-mm and even 40-mm artillery weapons will appear on the Kurganz-57.
Currently, militarily advanced states are developing so-called "electrothermochemical instruments." Russia did not stand aside, so in the long run such a gun can appear on the Kurganz, as this machine will serve at least another quarter of a century.