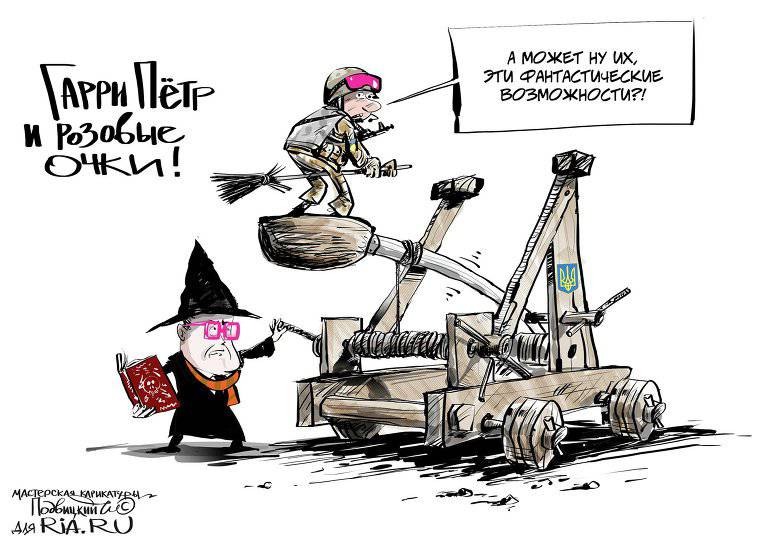 The Nazis behave very strangely in power in Ukraine. They planned army reform.
As the diplomat and chairman of the Maidan Foreign Affairs charity foundation, Bogdan Yaremenko, reported on social networks, Odessa is likely to lose the status of the naval capital of Ukraine. The proposed reform of the naval forces liquidates the fleet as a separate type of troops.
"This reform will bury not only any plans for the existence of the maritime component of the Armed Forces of Ukraine, it will complicate considerably, if it does not make the return of the Crimea impossible, it will make us defenseless from the sea, endanger the sea trade routes, and this is a huge part of our economic well-being" - sure Yaremenko.
Very true conclusion.
Yaremenko fears that the absence
fleet
in this situation, the country will create an insurmountable threat. Of course, in what has not even happened yet, as Russia is usually to blame, and not the stupid command.
"In general, a separate criminal episode of the loss of the Crimea ... is the loss of our fleet. Now Ukraine is locked in the northwestern basin of the Black Sea, devoid of maneuver. This jeopardizes the economy, commerce and forged the large land forces necessary to protect the coast. Now these forces would have been needed in the east. Plans for the destruction of the Ukrainian Navy is another special operation in Russia. Their implementation will be treason, "wrote Yaremenko.
The attack of normal perception of reality has passed, the Maidan clouding of reason has returned? Russia is to blame for everything!
However, such a reform suggests some thoughts - for example, about the complete surrender by the Ukrainian government of the territory from Lugansk to Belgorod-Dnestrovsky. Because if at least part of this territory remains in Ukraine, the fleet will be required. It is evident that the surrender of Mariupol and the victory of New Russia are not far off. It remains to wait and see if the conclusions are correct.
Used material from this site http://x-true.info/10263-odessu-lishat-statusa-voenno-morskoy-stolicy-ukrainy.html.