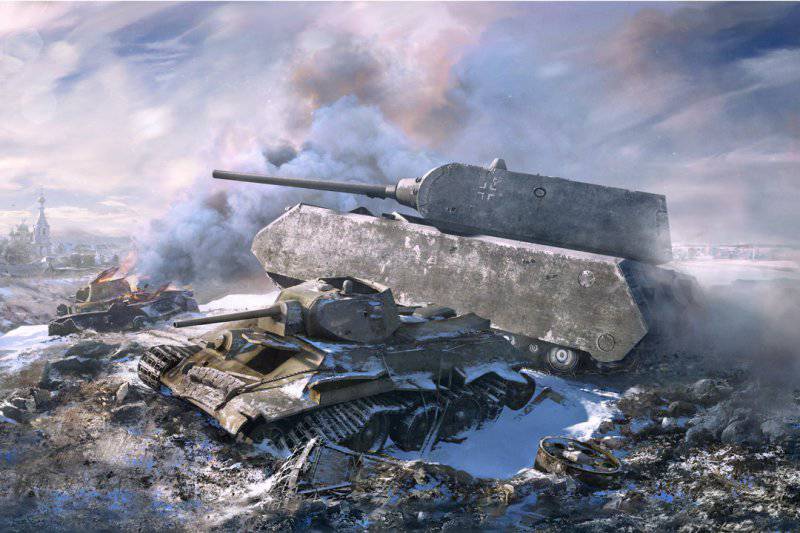 The latest update added the legendary super-heavy tank, 12 new models of the Soviet and German vehicles and two new maps to the game.
20 November 2014 - Wargaming is pleased to announce the release of an update for the World of Tanks MMO-action: Xbox 360 Edition.
Console lovers
tank
battles received four new heavy tanks from Germany, led by the pride of German tank building, "Maus". This armored monster has firmly established itself among the beloved vehicles of World of Tanks fans thanks to its impressive number of hit points and excellent all-round armor.
In addition to the second line of heavy tanks, two new vehicles appeared in the German development tree - the medium tank VK 30.01 P and the anti-tank SAU Ferdinand, and in the USSR development tree - four new PT-ACS, the light tank MT-25 and the average KV-13.
Also, with the release of the update, two new battle locations were added to the game: "Airfield" and "Murovanka".
The update is available for free through the Xbox Live service for all Xbox Live Gold subscribers. Xbox Live account holders will be able to play the 7-day trial.
# # #
About Wargaming
Wargaming is one of the world's largest publishers and developers in the free-to-play MMO market. The company was founded in 1998 year and during this time managed to develop and release more 15 projects. Wargaming is currently working on a military series of MMO games dedicated to mid-XX century tank, air and sea battles: World of Tanks, World of Warplanes and World of Warships. All three projects will become part of the unified MMO-universe of Wargaming.net (www.wargaming.net), which unites millions of players in the global wargamer community.
In 2014, Wargaming launched two new platforms, releasing World of Tanks: the Xbox 360 Edition and World of Tanks Blitz.
Wargaming is one of the first companies in the gaming industry to establish cooperation with the military
historical
museums around the world, is actively involved in the conservation and restoration of legendary models of military equipment and attracts the interest of other companies in this topic. All actions and projects carried out by Wargaming in this area are held within the framework of the global program "Remember Everything" created in 2013.
Details on the website:
www.wargaming.com