In the near future, the Russian Federation and the People's Republic of China may be engaged in the exchange of military medical experience. Defense Minister Sergei Shoigu, while on a visit to China, visited the PLA Central Hospital (People's Liberation Army of China). Shoigu said that it would be nice if the hospital using traditional Chinese medicine appeared in Moscow, and the hospital using the methods of the Russian military medicine opened in Beijing.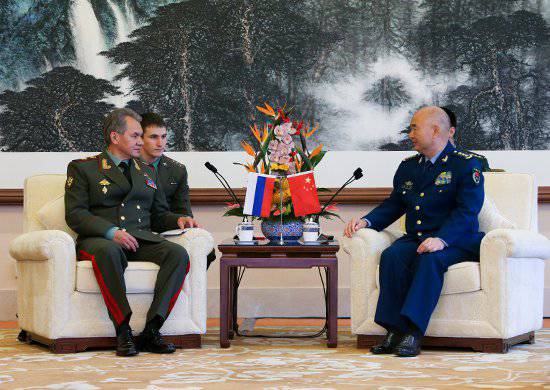 Sergey Shoigu quotes
TASS
:
Of course, we are interested in the experience of our colleagues in the field of military medicine. Doctors of the Ministry of Defense of the Russian Federation, specialists of the Main Military Medical Directorate are instructed to establish closer cooperation with colleagues. Moreover, we would like to start a new page of our cooperation with you and offer you, as the main medical institution of the Chinese armed forces, to exchange either departments or clinics, open your clinic in Moscow, and ours in you. I hope, with your help (we) will have traditional Chinese medicine. And we have something to share with each other.
The Minister of Defense of the Russian Federation in the People's Republic of China met with the deputy chairman of the Central Military Council (Central Military Council) of China, General Xu Tsilyan. High-ranking military officials discussed modern military threats, in relation to which China and Russia have similar positions. This is the official
Russian Ministry of Defense website
.
Shoigu said that the situation in the Asia-Pacific region remains rather complicated due to various kinds of territorial claims, and also mentioned problems in North Africa that spread in the form of instability to other regions of the world. Xu Qiliang noted that the joint Russian-Chinese work plays a crucial role in the global security system.