Summary data taken from the site tradingeconomics.com. Trading Economics provides accurate information on 196 countries around the world, including various data on more than 300 000 economic indicators, exchange rates, stock market indices, yields, government bonds, commodity prices and other economic indicators. Trading Economics statistics are used by economists around the world.
The information in the table is presented in 17.11.2014 (not annual). The best indicators are highlighted in green, the worst ones in red (according to the import and export graphs, the bigger and smaller growth, respectively). When assessing the current state, look at the "Last" column.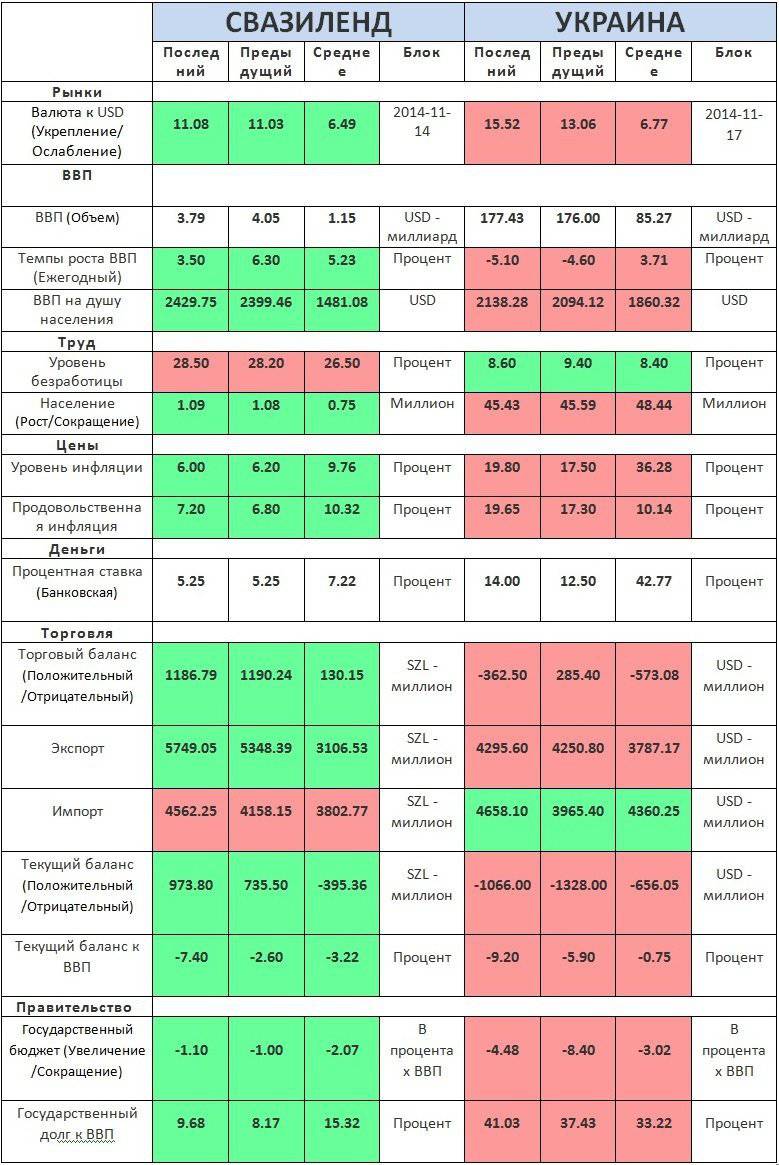 PS Swaziland is an enclave state in South Africa. Absolute monarchy. Summarizing the results of 2013, Swaziland's GDP was 3484 USD per capita (115 position in the world, IMF data).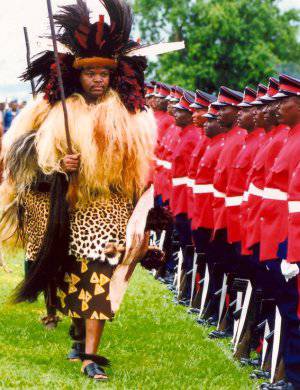 King of Swaziland Mswati III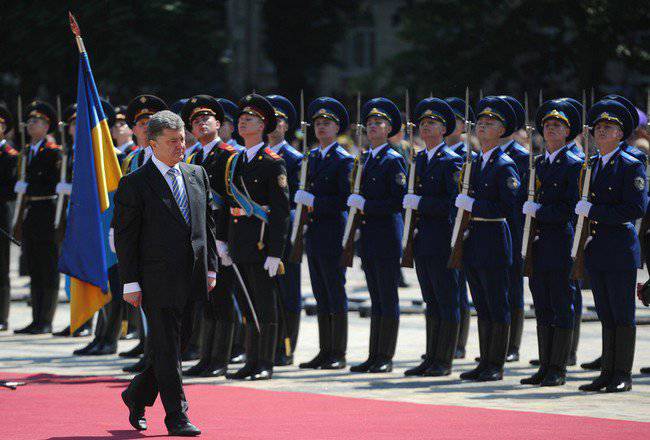 President of Ukraine P. A. Poroshenko
Source:
http://www.tradingeconomics.com
.