On the eve of the Athens opened a photo exhibition "Ordinary Fascism in Ukraine." Its organizers are representatives of the anti-fascist movements of Greece, as well as the oppositional Greek parliamentary party.
SYRIZA
. The exhibition is held in the Athens Polytech, and residents of the capital of Greece have the opportunity to get acquainted with photo reports that reveal the essence of what is happening in Ukraine.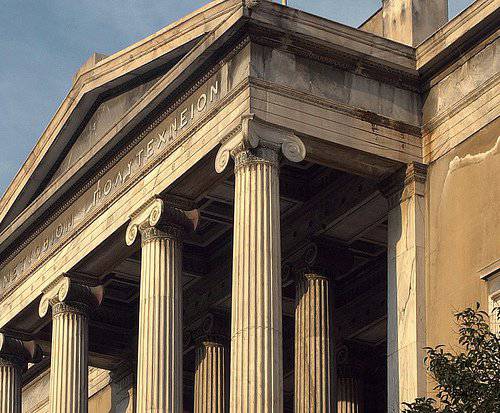 A few days before the exhibition, the rector of the Polytechnic University of Athens, Konstantinos Mutsuris, received a message from the Ukrainian public organizations, who said they were going to hold an alternative exhibition dedicated to the "heroes of the ATO". But the university administration refused to Ukrainian activists to hold the exhibition. Reports about it
RIA News
.
Today at the same Polytechnic University there will be a meeting of veterans of the Great Patriotic War from the countries of the former USSR and veterans of the Greek People's Liberation Army who fought against fascism.
In Greece, they know firsthand what the fascist forces are bringing to power. As is known, at the end of 60 in Greece, in the wake of a coup d'etat, the so-called "black colonels" took over the management of the country. Persecution of everything that the new authorities recognized as "pro-communist" was spreading in the country. Greece learned about the dissolution of political parties, rampant paramilitary groups, the crackdown on dissidents, torture and kidnapping. At the same time, the fascist junta called its rule "the victory of democracy". Today, the Greeks see a copy of those processes already in Ukraine, although the majority of Greek politicians still justify the Kiev regime.