"China is delivering a double blow! The Chinese anti-tank missile system Red Arrow 12, presented at the Airshow China 2014, looks like a combination of the Israeli Spike MR ATGM and the American Javelin ATGM."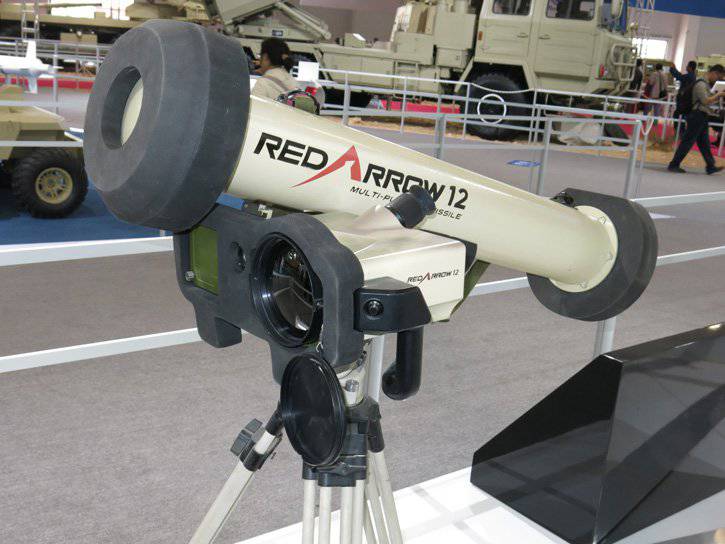 Red Arrow 12, portable missile complex with guided missile. Photo: Tamir Eshel, Defense-Update
The Red Arrow 12 portable missile system with a guided missile is similar to the Israeli Spike MR, and another version of the rocket resembles a copy of the American Javelin.
The missile uses an infrared or television homing head, which allows it to be used all-weather, as well as regardless of the time of day. To ensure safe firing from rooms, the rocket uses the so-called "soft launch". After the rocket is aimed at the target, thanks to the "shot and forget" system, it autonomously hits the target, allowing the operator to take cover. Missile capable of hitting
Tanks
, bunkers, small boats and helicopters.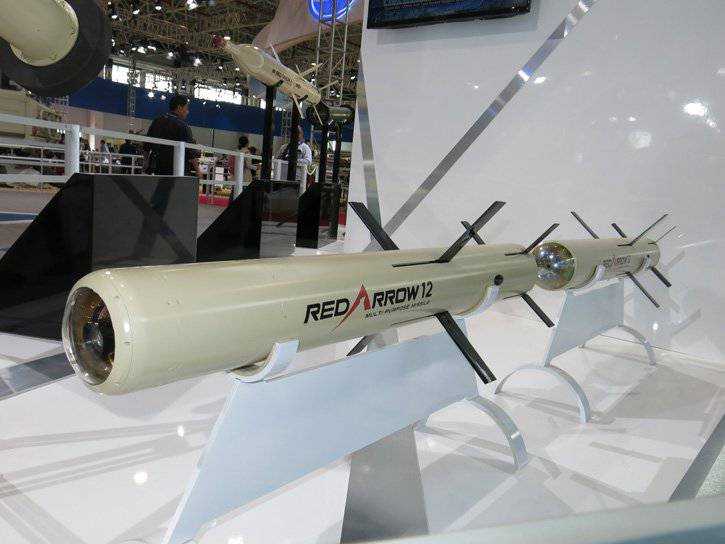 Rocket Red Arrow 12. Photo: Tamir Eshel, Defense-Update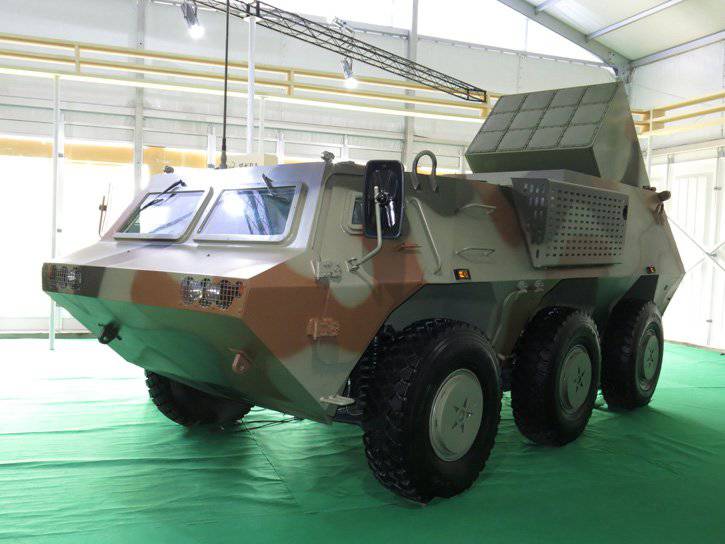 Car PA01. Photo: Tamir Eshel, Defense-Update
The PA01 mobile smart tactical high-precision combat platform includes 12 high-precision CM-501 / PA01 missiles "fired and forgotten", capable of hitting a point target system at a distance of up to 40 km. Despite the fact that the rocket looks like a copy of the Israeli Spike NLOS, most likely it is a copy of the American Precision Attack Missile (XM-501) rocket, the development of which is still ongoing. In this case, the Chinese developers did not even hesitate to change the original American name. An enhanced version of the Chinese rocket, most likely, has the ability to "fix itself on the target" after launch, allowing the rocket to strike targets at a distance of up to 70 km.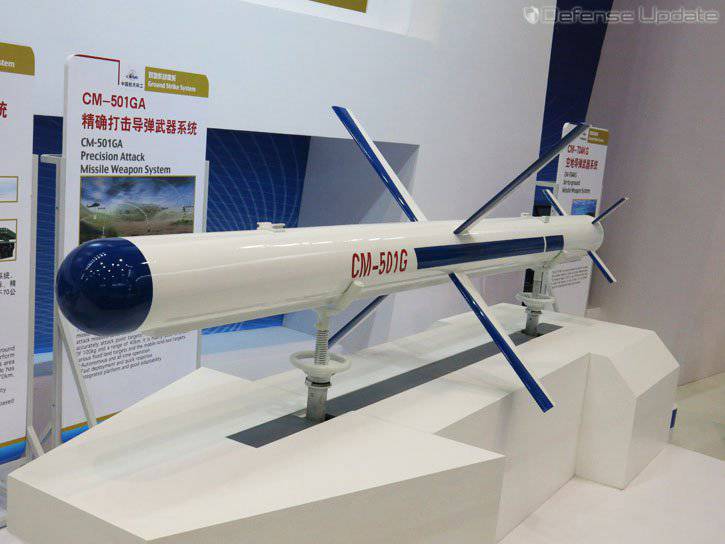 Photo: Tamir Eshel, Defense-Update