The head of Chechnya, Ramzan Kadyrov, said that one of the commanders of the Islamic State radical group, Tarkhan Batarishvili, who threatened to start a war in Chechnya, has been killed.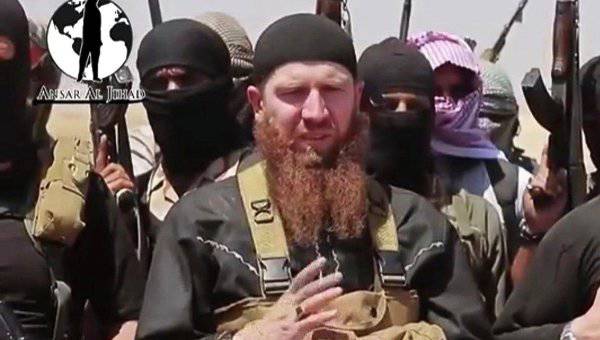 "The enemy of Islam Tarkhan Batarishvili, who called himself Omar ash Shishani, was killed. So it will be with everyone who comes to mind to threaten Russia and the Chechen people, "RIA quotes Kadyrov as saying.
"News"
.
Earlier, Bloomberg reported that Tarkhan Batirashvili, also known as Omar-Chechen, told his father on the phone that his group managed to smash the Iraqi army and seize Mosul, and said that the next target would be Russia.
According to Batirashvili Sr., his son said: "Do not worry, papa, I will return home and show Russian".
It is worth noting that earlier a video appeared in the network, in which the militants threatened to unleash a war. On the record, a group of terrorists was standing next to the old Soviet fighter, which was captured at a military airfield in the Syrian province of Rakka. The Islamists turned to the Russian president, saying that they were going to "liberate" the Caucasus and Chechnya in order to create an "Islamic caliphate" there. In turn, Ramzan Kadyrov said that in Russia only death awaits terrorists.