Lviv designers "modernized" their tracked invention. If originally it was said that the mini-machine was exclusively intended for evacuating the wounded from the battlefield, today it turned out that the platform would be used as a "combat reconnaissance vehicle". The solemn transfer of the "miracle" of Lviv engineering to the fighters of a separate mechanized brigade of the armed forces of Ukraine took place on the central square of Lviv.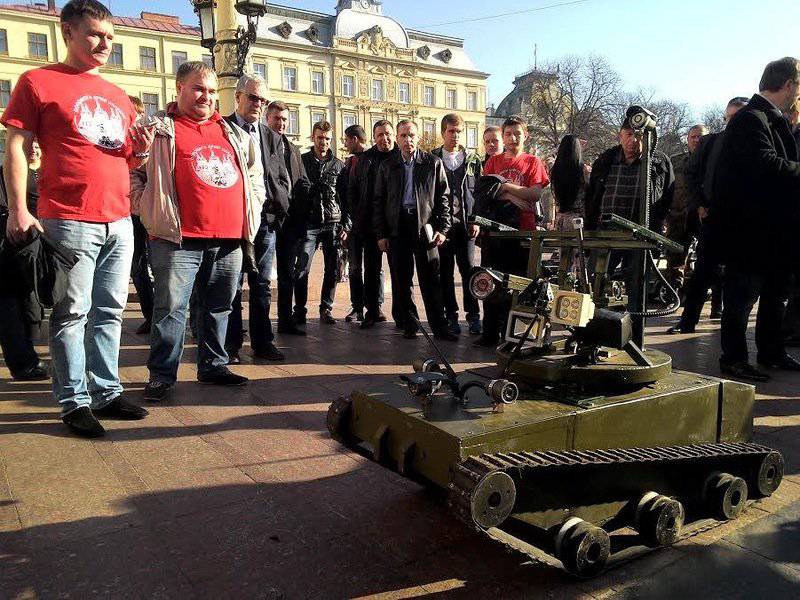 It is reported that employees of the local opera collected money for a "combat reconnaissance machine" for the Ukrainian Armed Forces and bought it (the car) from the local "inventor".
The machine can be equipped with a video camera (the "inventor" himself speaks of a webcam), as well as a machine gun and LED flashlights.
The authors of the development declare that similar machines abroad cost buyers as much on 60 thousands of euros, and this "miracle of technology" costs "only" 50 thousand hryvnias. The price of the machine gun is not included in the price of the "robot" ... A pair of steel plates, a webcam and an LED flashlight with wires for 50 thousand hryvnia? .. Not a bad business!
At the previous presentation, the author of the development claimed that the battery charge for remote control is enough for 30 minutes. And in order to save battery power, you can use a cord and a joystick, with which the operator, "secretly following the car," will control it.
But that is not all. Ukrainian inventors keep up to date and implement the project of "national
tank
". The project cost is 270 thousand hryvnias. Ukraine collects them in the form of "national donations." So far, we have managed to raise money to weld the body of the "mini-tank" out of sheets of steel. Gennady Nichiporuk is responsible for the project. According to him, the "people's tank" will save hundreds of lives of Ukrainian soldiers.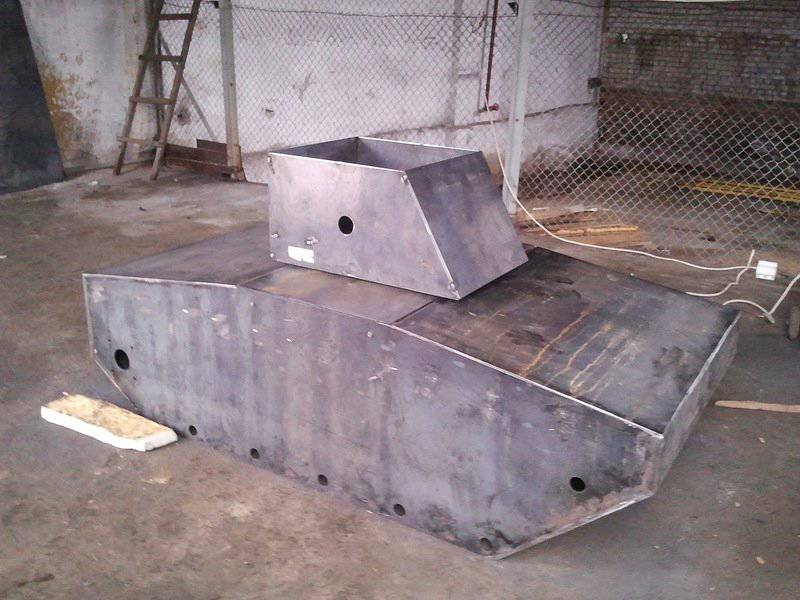 Presumably, the militia have already been waiting for the appearance of such "weapons" in the "ATO" zone. It will be something to have fun in your free time from battles: for example, the race of the captured "national tank" and the captured Lviv wired "robot" through the streets of Donetsk ...