Mobility is one of the most important characteristics of modern military equipment, so it is not surprising that the Russian designers took care of the compactness and, accordingly, the mobility of the new 2СXNNXX Coalition-SV self-propelled gun. According to these parameters, the domestic howitzer will be more advanced than the best NATO self-propelled gun PzH 35. About this agency writes
Messenger of Mordovia
.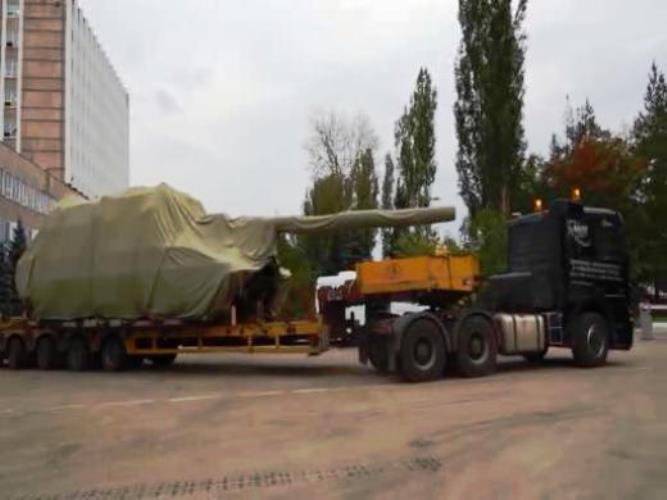 2C35 is sent to the test.
According to some reports, the weight of the Russian car will be about 48 t, while the German self-propelled gun pulls on all 55. "In addition, the Coalition, thanks to its innovative layout, is a relatively compact product compared to the German monster," the author notes.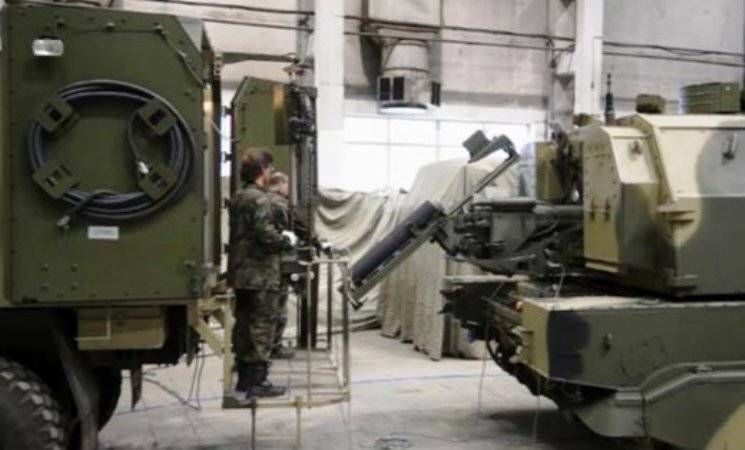 The photograph (borrowed from the corporate video of OJSC "Central Research Institute" Burevestnik ") shows that the SAO is much lower than the 2-X66-1 transport and loading machine. That is, the self-propelled gun can be transferred not only by the An-124 "Ruslan" aircraft, but also by the Il-76.
At the same time, the compactness of the Coalition did not prevent it by its tactical and technical characteristics to surpass all the known self-propelled guns of the world, including those that are just being tested.
As the newspaper writes, "2C35 for many years will be the basis of the artillery park of the Russian army."
Help "Messenger of Mordovia": "2С35" Coalition-SV "is self-propelled brigade link, and is distinguished by a deserted fighting compartment, the automatic formation of a modular propelling charge. A pneumatic loading mechanism and a microwave propellant ignition system have been created for it. "