On the eve of several Ukrainian media, referring to the site news2.ru, replicated the message that the actor Vladimir Zelensky was brutally beaten by unknown persons. It was reported that Zelensky brought a passer-by to one of the Kiev clinics, who did not want to disclose his name, and that Zelensky allegedly paid half a million hryvnias for saving his life. UkroSMI gave an assumption, referring ostensibly to Zelensky himself, that the actor was beaten by pro-Russian activists for the fact that a native of KVN actively supported the Ukrainian army.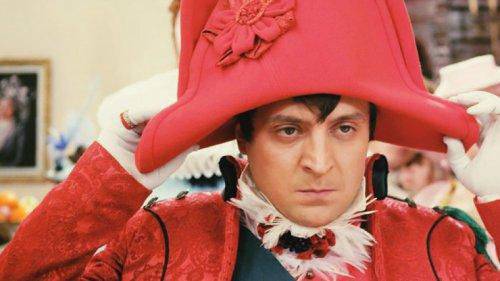 As it turned out later, there was no attack on Zelensky. Zelensky was even offered to sue the Russian news2.ru resource, from which brisk Ukrainian "newsmen" stole information about the "attack" on the actor.
Zelensky himself said he was ready to sue if such "
news
"About him will take a systemic nature, and said that he does not believe a single word of the Russian media. Reports about this resource
Dialog.ua
. Apparently, Zelensky was accustomed to believing only Ukrainian fakes, which for months on end give Ukrainian mass disinformation.
By and large,
history
about the attack and beating by pro-Russian activists actor Zelensky could come up with the actor himself Zelensky, who recently engaged in the active promotion of its dubious popularity, using mass anti-Russian hysteria in Ukraine. By the way, why is Zelensky still not at the front? Disorder. The omission of Ukrainian mobilizers. Or that one million hryvnia, which he handed over to the Ukrainian army, went to the pockets of high-ranking officials of the mobilization commission, and Zelensky was relieved of the call for precisely this reason?