On the eve of Forbes magazine published the results of the next action "The most influential person of the year." According to Forbes, for the second year in a row, President Vladimir Putin has become such a person. US President Barack Obama ranked second in the list. This arrangement was commented by the head of Chechnya, Ramzan Kadyrov.
In your account
Instagram
Kadyrov posted a collage of photos and a caustic comment: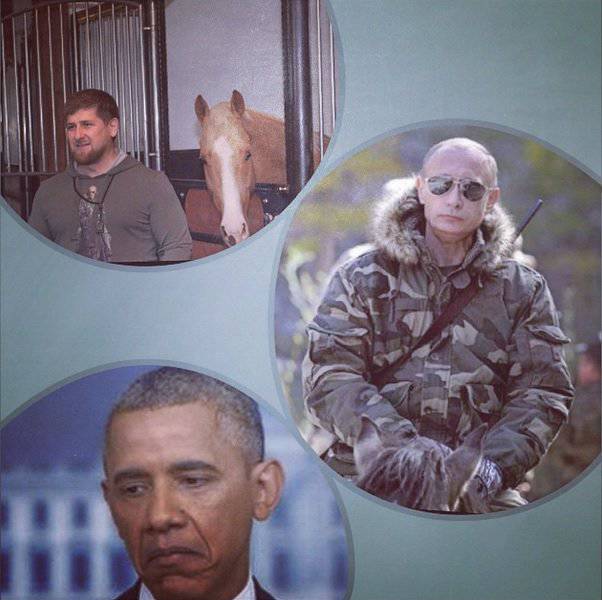 The American magazine Forbes recognized President of the Russian Federation Vladimir Putin as the most influential person in the world. US President Barack Obama, like a year ago, is on the second line, and China's leader Xi Jinping is the third on this list. We congratulate our national leader Vladimir Putin! And Barack Obama has something to think about. Instead of declaring the sanctions of my horse, it would be necessary for the sovereign to deal with the affairs.
Recall that among the most influential people in the world, according to Forbes, Pope Francis and German Chancellor Angela Merkel.