Caspian Marine Corps
flotilla
launched a battalion exercise in Dagestan, reports
RIA News
with reference to the press service of the Southern Military District.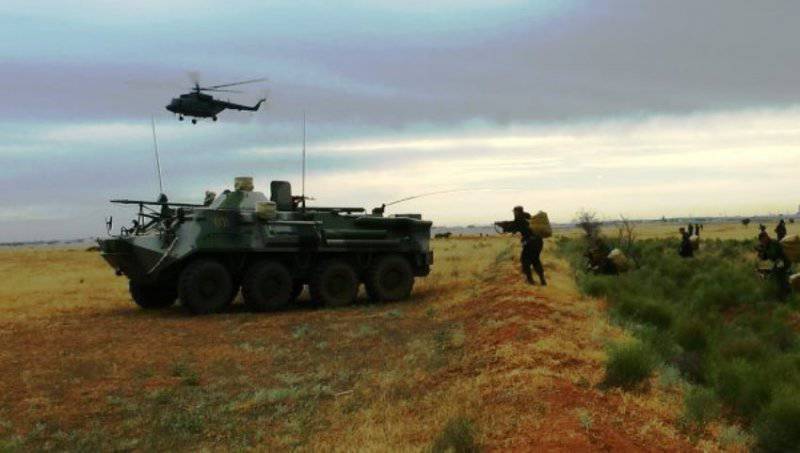 The teachings will last 5 days. They include about 500 military personnel, Makhachkala and Volgodonsk small artillery ships, Ataman Platov amphibious boats and Serna-type boats, as well as about 50 units of various vehicles.
"At the Adanak training ground in the Republic of Dagestan, a separate battalion of marines launched a joint battalion tactical exercise with the landing of an amphibious assault on an unequipped coast," the press release said.
According to the legend of the exercises, the battalion "has been tasked to seize the landing point of the naval assault force, go on the defensive and hold a strategically important bridgehead, not allowing the conventional enemy to land on the coast".
The servicemen were alarmed, "they marched to the column formation area and embarked on the landing craft," the report says.
According to the press service, "tactical exercises are conducted in accordance with the approved plan of activities of the Caspian Flotilla for the 2014 school year and completes the training phase of the coastal forces of the flotilla in the summer training period".