Information Agency
RIA News
referring to the representatives of the trade union of the plant in Saint-Nazaire, where the construction of Mistral-type helicopter carriers for Russia was going (is going) for Russia, reports that the solemn ceremony of handing over the first ship to the Russian Navy should take place on November 14.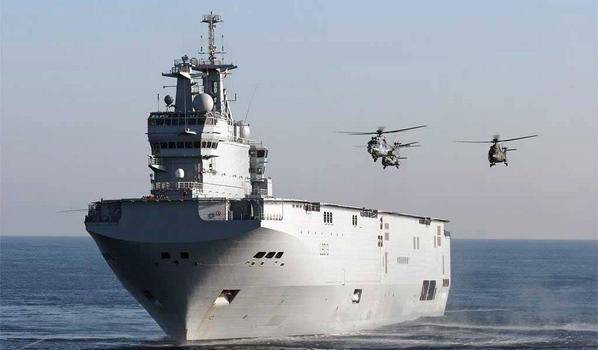 Recall that in case of refusal to transfer at least one of the helicopter carriers, France will face a billion-dollar fine, which is spelled out in the Russian-French contract. The United States continues to warn the United States against the transfer of the Mistrals to Russia, stating that this may be a violation of the package of anti-Russian sanctions.
Apparently, Paris appears between two fires. On the one hand, it can be expected to suffer huge losses not only in the form of fines, but also in the form of loss of reputation as a reliable supplier of products sold (India closely follows
history
with the Mistrals and is ready to refuse to sign a contract for the supply of dozens of French fighters). On the other hand, there is pressure from Washington, which requires Hollande to dance to the tune of the main American "partner". It remains to wait for November 14 and understand which option Paris has preferred.