The Latvian public on the eve planted a "big pig" to the Latvian authorities, who, trying to consolidate "European values", are going to legalize same-sex marriages after neighboring Estonia. On the streets of Riga took more than five hundred people. This rally was called the march in support of the traditional family.
Edition
Delphi
reports that people have gone to the Latvian Parliament, holding posters in their hands, urging them not to depart from traditional family values. One of the organizers of the march, Tatiana Berzina, representing the Latvian organization Our Children, says that a letter was sent to the authorities on behalf of the Latvians who protest against the propaganda of same-sex marriage and early sexual education in general educational institutions.
Already in the procession, several hundred more people joined him, who supported the slogan "Family is father, mother and children". The building of the Riga City Council (local legislature) read out an appeal to the authorities about the need to support the traditional family.
Photos from the procession from Delfi.lv: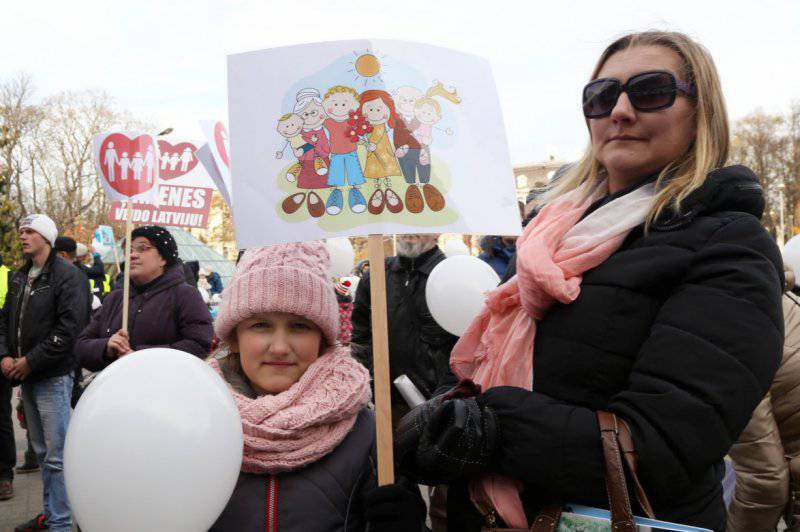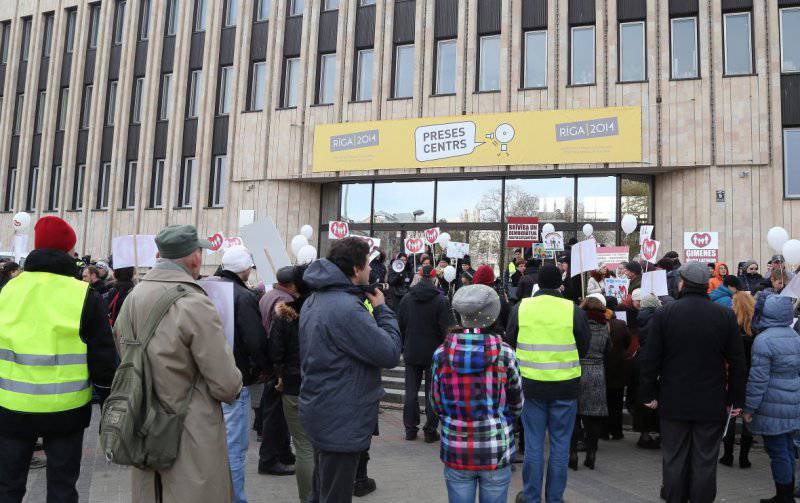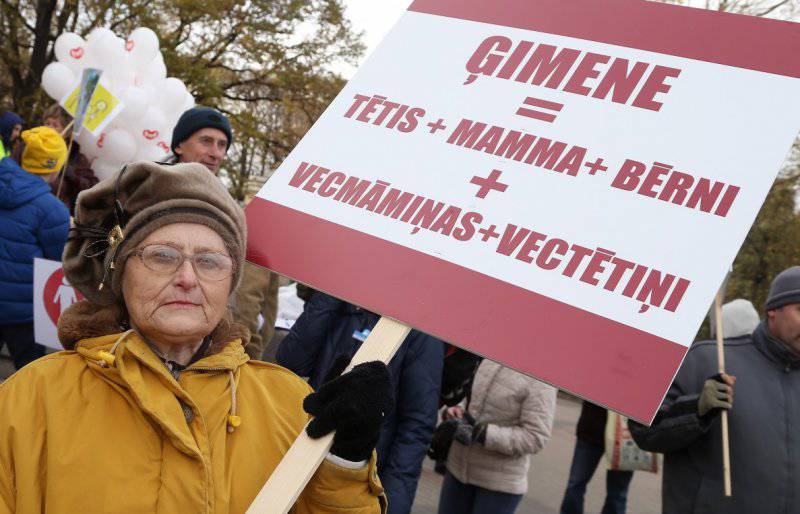 Representatives of the Latvian parliament from "democratic" parties, commenting on the march in support of the traditional family, said that traditional values ​​are good, but today we need to be more tolerant ... At the same time, none of the official authorities of Latvia came out to meet with activists.