The State Committee for Television and Radio Broadcasting of Ukraine advised the Ukrainian media to use the recommendations of the Ukrainian Institute of National Memory to honor and highlight the 70 anniversary of the expulsion of the Nazi occupiers from the country. It is this phrase that should replace in the press the phrase "the liberation of Ukraine from the fascist invaders".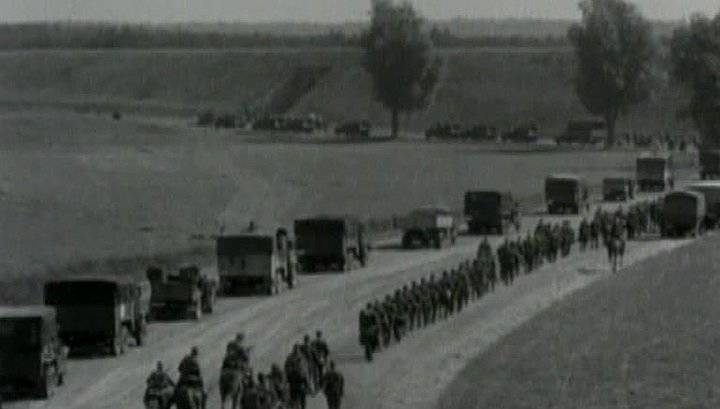 According to representatives of the committee, "the term" liberation "provides for freedom, and in 1944, Ukraine did not become free."
"With the expulsion of the Nazi invaders, Ukraine did not receive freedom - it only found itself under a different domination, which resulted in mass repressions and deportations, in particular, of hundreds of thousands of Ukrainians, Poles and the entire Crimean Tatar people. The Ukrainian people received the will and freedom only after 24 August 1991, the liberation of Ukraine took place only with the collapse of the Soviet Union, "the State Committee reported
"Vesti"
.
In addition, journalists were advised to focus on the fact that "the expulsion of the Nazis from the Ukrainian territories was made possible thanks to the mass participation of the Ukrainian army in the ranks of both the Red Army and the Ukrainian liberation movement (OUN and UPA) in the ranks of the resistance movement of other countries, allied armies, who fought in Italy and France, in the Far East and in the Pacific theater of operations. "
There are other recommendations on the committee website. For example, the media proposes to launch a rally of memory called "Those who fought for Freedom" with stories about war heroes - Ukrainians.
The list of recommended people turned out to be: "Ukrainian hero of the French Resistance Vasily Porik, Hero of the USSR Alexei Berest (who set the Soviet flag on the Reichstag), Hero of Ukraine Yevgeny Bereznyak (who entered the popular culture under the pseudonym Major Vortex)" and others. In addition, there is the "General of the Ukrainian Insurgent Army (UPA) Vasily Kuk" in it.