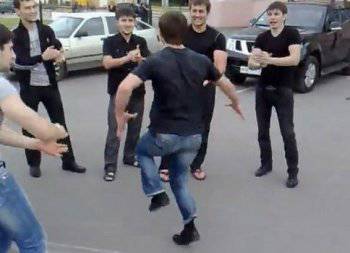 Human Rights Ombudsman in the Chechen Republic Nurdi Nukhazhiyev, head of the Russian Interior Ministry Rashid Nurgaliyev, said that the media, incorrectly covering inter-ethnic conflicts, exacerbate xenophobic attitudes in society. According to his press service, the Chechen Ombudsman called for tougher legislation regulating activities on the Internet.
Nukhazhiev severely criticized journalists of online publications, who, according to him, use "permissiveness" in this information environment. "They can easily insult a person, insult an entire people, as Chechen experts who are brazen from permissiveness on the Internet constantly do," said Nurdi Nukhazhiev.
"At first there was" Chechenophobia, "which, not without the participation of the same media, extreme politicians and expert discussions, turned into something more, namely," Caucasophobia. "Search for enemies within the country and return labels from the past, such as" enemies of the people ", has become fashionable, "- said Nukhazhiev.
He explains this by "professional failure", irresponsibility and even a policy that the Ombudsman classifies "only as a sabotage against healthy interethnic relations."
"The mass media should take a state position, show objectivity and exclude even a hint of bias," Nukhazhiev said in an interview with Chechen media reporters.
Recall that the Commissioner for Human Rights in the Czech Republic Nurdi Nukhazhiev already in 2009 year already came up with an initiative to settle at the legislative level the activities on the Internet network, as well as to tighten the responsibility for extremism, incitement of national and religious intolerance. In his address to the deputies of the State Duma from the Chechen Republic and the Parliament of the Chechen Republic, Nurdi Nukhazhiev asked to use the right of legislative initiative and, after appropriate preparation, submit the draft federal law "On the Internet Network" to the State Duma of the Federal Assembly of the Russian Federation.
Meanwhile, 29 July 2011, after the Russian government approved a bill to strengthen criminal liability for extremism, an interdepartmental commission to counter extremism, which will be headed by Interior Minister Rashid Nurgaliyev, was created.
At the moment, the law defines extremism as actions aimed at inciting hatred or hostility, as well as at humiliating the dignity of a person or a group of people based on gender, race, nationality, language, origin, attitude to religion, as well as belonging to any political party or social group.