In Estonia, the scandal associated with the fact that representatives of the Ukrainian radical battalions "Shakhtersk", "Dnepr-1" and "Donbass" received medical aid from the taxpayers in local medical institutions is gaining momentum. It is reported that the press secretary of the Estonian Foreign Ministry, Ms. Walter, acknowledged that, with the consent of the official authorities, they sent not the civilians from the south-east of Ukraine, but representatives of the National Guard.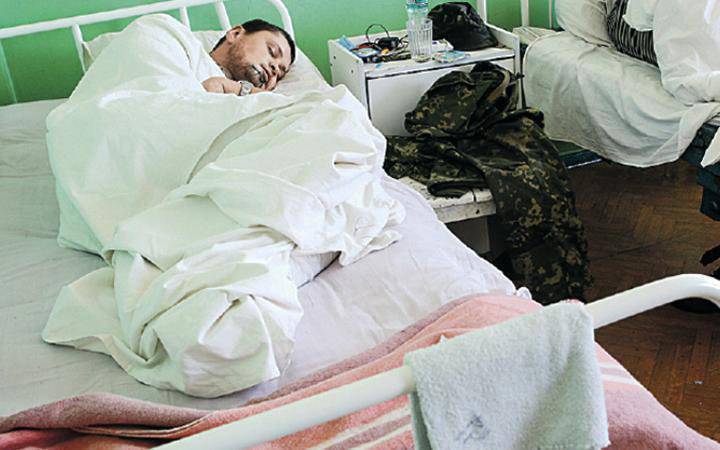 The Ukrainian side confirms the fact that representatives of the so-called territorial defense battalions are on treatment. Known for his "love" for Russia and Russians, the portal
Censor.net
writes that we are talking not only about representatives of such battalions as Shakhtyorsk, Donbass and Dnepr-1, but also military personnel of the military unit 3027 and 4615 of the Ukrainian armed forces. Kiev is counting on the fact that wounded punishers sent there in Estonia will receive high-quality treatment, including in the center of prosthetics.
Far from all residents of Estonia are positive about the initiative of local authorities under the guise of civilians to accept for treatment those who killed civilians. Active opposition to these opposition parties.
And the Estonian authorities, apparently, are doing everything to continue to be liked by the West: they first declared that they were ready to "take over" one prisoner from Guantanamo, and now they set about treating ukrokrateley.