Russia entered the top twenty "terrorist" countries of the world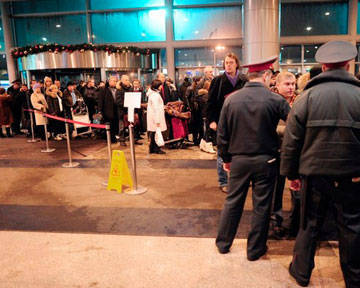 Russia entered the twenty countries with "extreme risk", where tourists are not recommended to go because of the danger of a terrorist threat. In total, 197 countries are represented in the ranking. The assessment is carried out in terms of the frequency and level of terrorist attacks, as well as the number of victims to which they led.
The rating of dangerous countries was made by analysts of the consulting company Maplecroft. The data is taken from the International Incident Control System of the US National Center for Counter-Terrorism.
Somalia has retained the first place among the most dangerous countries in terms of terrorism. The country received such an assessment because of the huge number of radical Islamist groups associated with al-Qaeda on its territory.
The company was made up of last year's "finalists" - Pakistan, Iraq and Afghanistan, as well as the youngest state in the world, South Sudan, which joined them.
According to RBC-Ukraine, citing Reuters, Yemen, Iran, Uganda, Libya, Egypt and Nigeria showed the greatest increase in the terrorist threat. If in the Arab countries this is connected with the consequences of the so-called "Arab spring", then in Uganda and Nigeria there is an increase in the actions of the separatist underground.
The top 20 countries with "extreme risk", which are not recommended for tourists other than Russia, include the Palestinian territories, the Republic of the Congo, the Central African Republic, Colombia, Algeria, Thailand, the Philippines, Sudan, Iran, Burundi, India, Nigeria, Israel.
The lowest level of threat is assigned to the Scandinavian countries (rating compiled before the terrorist attacks in Norway), the USA, Canada, Australia and New Zealand. In total, according to Maplecroft, in 2010, 13,4 killed thousands of people in the 14,5 year against XNUMX thousands of dead a year earlier.
Ukraine, according to the rating, is recognized as a state with a low level of terrorist threat.
Ctrl Enter
Noticed a mistake Highlight text and press. Ctrl + Enter