In Uzbekistan, a government decree was issued on the creation of detachments to assist border troops "Border Guards", reports
Russian Planet
With reference to the text of the resolution, published on the website "Norma.uz".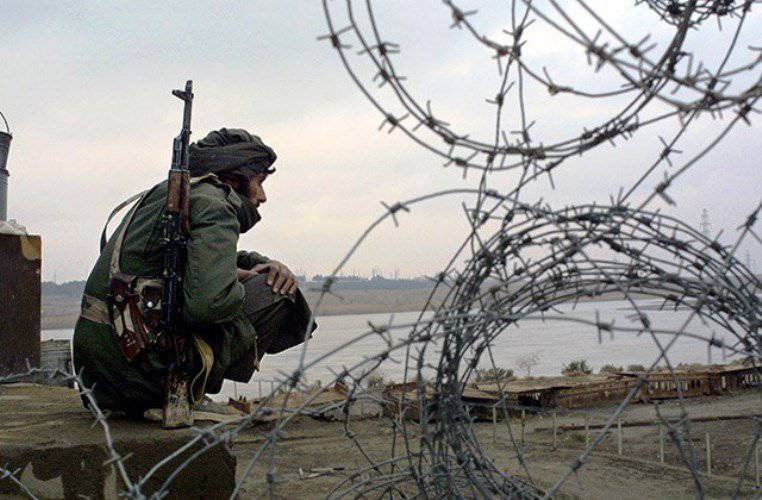 "Border Guardians" will come to the aid of the Uzbek border guards
In Uzbekistan, a government decree was issued on the creation of detachments of assistance to border troops "Guardians of Borders", according to Russian Planet, citing the text of the resolution, published on the website "Norma.uz".
Volunteer units will be formed "with the aim of providing practical assistance to border troops in providing reliable protection of the state border, as well as identifying illegal activities planned and carried out in border areas and directly on the border of the republic," the resolution says. The number of units and their equipment is not reported.
For squad commanders, a salary of up to 4 minimum wages is provided, for ordinary fighters up to 3 minimum wages (from September 1 the minimum wage is about $ 45).
The document states that, in addition to guarding the border, the "Guardians" are obliged to "report on public calls for a change in the existing state system and on the organization and activities of illegal religious organizations, movements and sects".
Uzbekistan has a common border with Afghanistan, Turkmenistan, Tajikistan, Kyrgyzstan, and Kazakhstan. Total Length - 6221km. Most of the borders are not demarcated and not delimited.
One of the problem areas is the border with Kyrgyzstan. There are sometimes shootouts. The authorities cannot agree on the demarcation of the 350-km section. The main problem is the presence of enclaves, 4 of which are located in Kyrgyzstan and one - on Uzbek territory. It is on the borders of these enclaves that most conflicts occur.
Arkady Dubnov, an expert on Central Asia, said that "institutions of control over order are typical of Uzbekistan." "
Almost in every city block there is a follow-up volunteer who, in case of unforeseen situations, contacts the law enforcement authorities. "
- he said.
According to Dubnov, the resolution on the organization of the detachments is not a consequence of the recent statement by representatives of the Islamic Movement of Uzbekistan about joining the IG.
"The bureaucratic machine, especially in Central Asia, turns too slowly for the authorities to respond so quickly
- he said. -
Since the Islamists are not regular troops, but individual citizens, it will be easier for public institutions to identify clusters of strangers near the borders. "
.
And, according to an orientalist Dmitry Verkhoturov, a government decree "may be the beginning of military reform, new detachments could serve as the basis for restructuring the army." He does not really believe that the IS will be able to reach Uzbekistan. Nevertheless, he believes that "local Islamist groups are becoming more active in the region, to contain which it makes sense to strengthen the border zones".