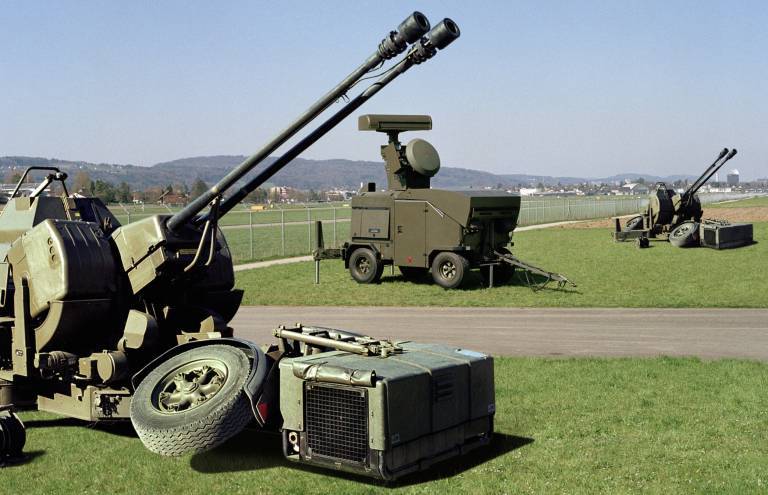 2 August this year in Vinnitsa held a working meeting of representatives of the command of the Air Force of the Ukrainian Armed Forces with the Defense Attaché of the Embassy of the Swiss Confederation in Kiev, Christoph Bruni.
According to the Department of Press and Media Relations of the Ukrainian Defense Ministry, Lieutenant-General Viktor Sidash, Deputy Commander of the Air Force for Combat Training, Head of the Combat Training Directorate of the Command of the Armed Forces of Ukraine, led the Ukrainian delegation.
According to the Ministry of Defense of Ukraine, the purpose of the meeting was to familiarize with the capabilities and features of the Swiss system of detection and control of airspace "SKYGUARD". In addition, during the meeting, the issue of determining prospects for future cooperation between the defense ministries of both countries was considered.
K. Bruni told the Ukrainian military in some detail about the possibilities of the newest air defense system and control of the airspace "SKYGUARD". He also familiarized the representatives of the Ukrainian side with the peculiarities of its use in a single system of control over air objects.
According to C. Bruni, this system was successfully tested in 2008, when it was used to support the European Football Championship. Also, according to the representative of Switzerland, this system is used during the annual economic forum held in Davos.
K. Bruni also noted that the Swiss Defense Ministry is ready to consider the possibility of using this airspace control system during the Euro-2012 championship in Poland and Ukraine.
Lieutenant-General V.Sidash told the guest that this information will be carefully worked out and the relevant proposals to the leadership of the Ministry of Defense of Ukraine and the Armed Forces of Ukraine will be brought to the notice of the Swiss side.