Estonia and the Netherlands signed an agreement of intent, according to which the Baltic country will buy for their armed forces 44 infantry fighting vehicles. The treaty was signed by the defense ministers of the two countries. This is with reference to ITAR-TASS reported by the newspaper
MIC
.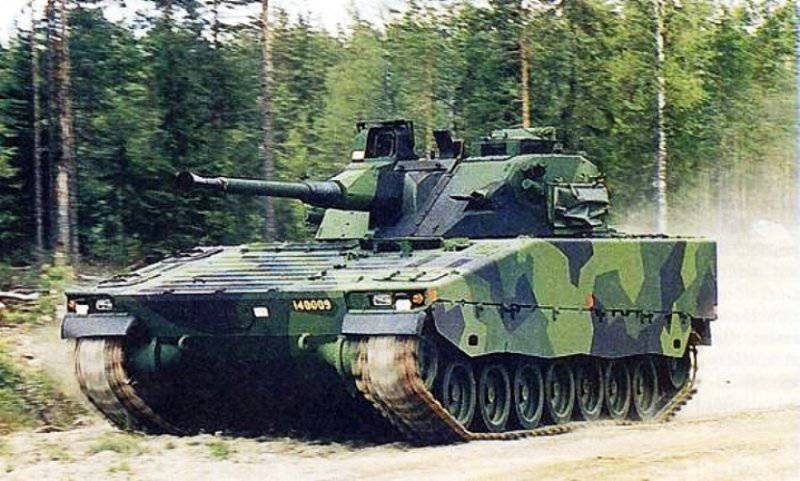 "Estonia's largest arms procurement contract will significantly increase our defense capability"
- said the head of the Estonian military department Sven Mikser. On the amount of the contract, he chose to keep silent.
According to the newspaper, Tallinn is going to buy the Dutch version of the Swedish BMP "Combat Vehicle 90" (Swedish marking - "Stridsfordon 90"). These armored vehicles were put into service in the middle of the 1990's. The contract also includes training services for the management of Estonian military vehicles.
Earlier in the Estonian Ministry of Defense noted that "BMP is not new, but are in good condition." According to the Chancellor for Military Investments, Ingvar Pärn,
"These are modern, machines created for the northern countries that can remain in service for decades"
.
The purchase will be carried out within the framework of the national program for the development of the Defense Forces before 2022, which provides for "strengthening firepower, increasing the maneuverability of units and the protection of personnel."