On the territory of Belarus not far from Lida, the Su-25 attack aircraft lost control and crashed. The pilot managed to eject, destruction and casualties were avoided. The country's Defense Ministry notes that the incident occurred during a scheduled flight over the territory of the Grodno region on Tuesday afternoon.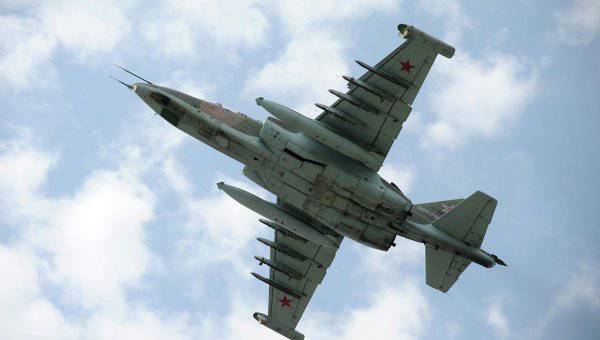 "The pilot, having made sure that the trajectory of the crash of the aircraft was outside the populated areas, was catapulted and found by the forces of the search and rescue team. There are no victims and destructions. The pilot was not injured, "- leads the message of the defense department RIA
"News"
.
At the moment, the War Department Commission is investigating the circumstances of the emergency. A criminal case has been initiated into the crash.
"Upon the crash of the Su-25, a criminal case was initiated under Part 1, Art. 465 of the Criminal Code (violation of flight rules and preparation for them). All the circumstances of the incident are established, the necessary investigative actions are being taken, "the Investigation Committee of Belarus reports.
It is worth noting that this is not the first incident with the Su-25 attack aircraft in
stories
Air Force of Belarus. In 2012, during the planned flight under Lida, the same machine crashed.