Concern "Kalashnikov" (state corporation "Rostec") began a global technical re-equipment of production, reports
"Expert"
. As part of the project, the total cost of 4 billion rubles is expected to introduce the so-called MIM-technologies that allow you to manufacture parts using the method of pressing a mixture of metal powder and filler. Thus, it is possible to produce parts with a rather complex shape, which can be practically not machined. The raw material is a granulated mixture of fine powders with a polymer binder.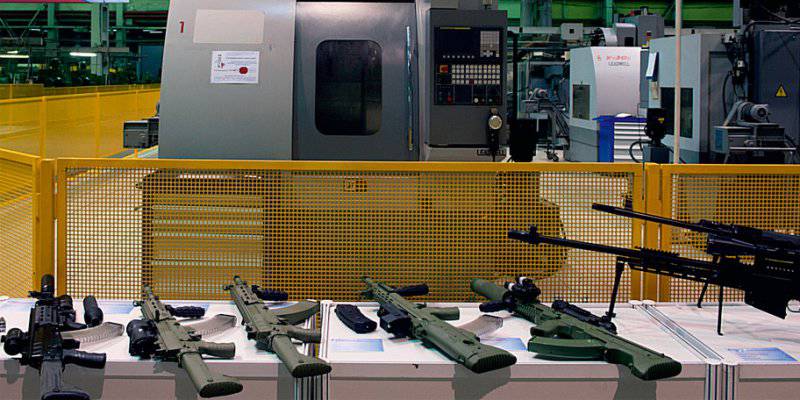 It is worth noting that in May, Kalashnikov got a controlling stake in Sintez-PD. It is the only Russian manufacturer of metal products using MIM-technologies and domestic raw materials.
Representatives of the concern note that the modernization of enterprises will reduce the labor intensity in a number of areas by almost 90%. In addition, 140 units of equipment will be released and about 1.2 thousand square meters. m. production area.
In 2014-2015, Kalashnikov plans to master the production of more 40 new parts using MIM technology. 15 of them have already been tested. The project of technical re-equipment of the concern is scheduled for completion in 2017.
"One of our strategic goals is to increase the competitiveness of products in the global market through systematic work aimed at increasing productivity. If last year our revenues amounted to a little more than two billion rubles, then by the end of 2014, we expect it to exceed nine billion rubles, "said Alexey Krivoruchko, general director of Kalashnikov.